Below is info on our 2014 BETTER TOGETHER Conference! What an amazing time we had and WOW, did the Lord show up!
CLICK THIS LINK and DISCOVER how to HOST a BETTER TOGETHER Conference at your church!
A Conference by:
2014 M.O.M. Conference ~ BETTER TOGETHER
July 31st – August 2nd,
Jacksonville, Florida at Trinity Baptist Church
Time is ticking and BETTER TOGETHER will be here before you know it!

We've had women contact us who really want to go but who are on a very tight budget. WE DON'T WANT FINANCES TO STAND IN THE WAY!

So…

If you're a SINGLE MOM, HOMESCHOOL MOM or MOM who is dealing with financial restraints, BETTER TOGETHER has been made available FREE FOR YOU because of the generous contributions of our Corporate/Ministry Sponsors.

To get your ticket ALL YOU HAVE TO DO is email us at info@themominitiative.comand request a FREE TICKET!
Registration Information, Location, CONFERENCE SCHEDULE,List of Breakout Sessions Below, WORKSHOP SESSION DESCRIPTIONS, CONFERENCE SPEAKING TEAM, Better Together Conference Flyer, Better Together Bulletin Insert (Full Color), Better Together Bulletin Insert (Black & White), Better Together Conference Cards (Postcard Size), BETTER TOGETHER BLOG PARTNERS
KEYNOTES from gifted communicators who are passionate about Jesus, passionate about ministering to women, and passionate about making mentoring missional

And 45 workshops from women just like you who will encourage and equip you and help you relax, enjoy and be refueled and refreshed
IT'S COMING! A fun, encouraging, challenging and inspiring conference for MOMS, MENTORS and MINISTRY LEADERS where you can find solid biblical teaching, enjoying connecting with and laughing with old and new friends, and leave empowered to fulfill your God-given calling and with the confidence of knowing you don't have to take your mom journey alone. Hey ladies… there is something at BETTER TOGETHER for women of all ages and all stages! Whether you're a married mom, single mom, step mom, grandma, a woman of adult children, a woman with know children, a woman looking for encouragement in her walk with God or looking to find hope and healing for her heart… there is something at BETTER TOGETHER for every woman! Hey moms…Do you ever feel alone in the midst of mommy-hood? Like you can't find your way past the mounting pile of laundry and the unending mound of dishes in the sink? Do you ever feel like you just need to get away with some other moms, laugh together, cry together, pray together and just be refreshed? Hey ministry leaders and mentor mommas…Do you ever wish there was a place where you could be inspired and equipped during a working conference time especially for you and meet other women who have longed to step into their Titus 2 shoes but felt inadequate and without support, just like you do? A place where you could find fresh new ideas and resources to help you in your mentoring ministry?
Want to know what to expect?
MOMS

~ Expect to be encouraged, refreshed and refueled as you connect with other moms just like you. Enjoy and celebrate the mom-life and draw closer to Christ.
Whether you're expecting your first child, or you're a new mom, a stay-at-home mom, a working mom, a mom in a blended family, or a mom with a special needs child, you will leave strengthened and encouraged in your God-given role as a mother, knowing you are not alone in your journey.
MENTORS & MINISTRY LEADERS

~ Expect to discover new ways to weave the God-given tool of mentoring throughout the fabric of your ministry.
A special night with a powerful keynote, a hands-on workshop where you can learn how you can make mentoring missional in your own community and find the support and resources you need to nurture and foster mentoring relationships not only within the church, but beyond her four walls. Find out how you can become the agent of change you are looking for.
Discover how you can lay the ministry ground work necessary to not only leave a legacy of faith but to reach your community and this culture for the Lord Jesus Christ through the power of missional mentoring.
Learn how to establish M.O.M. Groups in your church, ministry, home, and community.
EVERYONE

~ Expect to belong!
Whether you're a mom-to-be, a young mom, a single mom, a mom in a blended family, a mom with a special needs child, a middle-aged mom, an older mom, a grandma, a ministry leader, a mentor or a mom who is considering becoming a mentor, YOU BELONG!
EVERYONE

~ Expect to grow and be encouraged in your journey as a mom, a mentor or a ministry leader!
Through the over 40 breakout sessions that are available you will find new resources, perspective and encouragement from Bible teachers, parenting experts, ministry leaders, mentors and moms who are just like you.
With over 40 breakout sessions, you can find those that will suit your needs best. Topics for the breakouts will include everything from Marriage, Single Moms, Blended Families, Children, Teens, Self, and Mentors/Ministry.
EVERYONE

~ Expect to have fun, meet other moms, find hope and encouragement, and laugh…a lot!
Great worship with the live band
Lots of giveaways!
Late Night with the M.O.M.s on Friday night!
Lots of opportunities to shop in the Exhibit Hall!
15 Minute M.O.M. 2 Mom appointments where you can meet a M.O.M. and chat about what is on your heart
Lots of breakout sessions (over 40) to help you in your mom journey, your mentor journey or your ministry journey!
Panel Talk on Saturday with some of YOUR questions answered by the M.O.M. team!
Tickets are only $49 ($39 for groups of 10 or more)
Hotel Information:
Holiday Inn Express ~ $69 per night (use code: M.O.M. Conference at Trinity) Fairfield Inn ~ $79 per night (use code: M.O.M. Conference at Trinity) Hampton Inn ~ $99 per night and subject to change CAN'T WAIT TO SEE YOU THERE!
BETTER TOGETHER BREAK OUT SESSIONS
THURSDAY NIGHT BREAKOUT SESSIONS

SESSION 1:

Ministry Leaders Special Hands-On Workshop
TMI Team
Mentors/Ministries
When Motherhood Should Come with a Training Manual
Christen Price
Children/Self
Praying for Your Prodigal
Janet Thompson
Teens/Self
Lord, Help My Marriage
Tara Dovenbarger
Marriage
A Mom Like No Other
Joanne Kraft
Single Mom
Sex, Sex, Sex: How & When to Talk to Your Kids About It
Angela Mackey
Children/Teen
A Mom Who Writes
Genny Heikka
Self

FRIDAY BREAKOUT SESSIONS

SESSION 2:

Reaching the Hard to Reach Child
Julie Sanders
Children/Teen
Walking Beside Your Child with Special Needs
Tara Dovenbarger
Children/Teens
When Your Child Is on a Prodigal Path
Lori Wildenberg
Teens/Self
Balancing Life and Ministry
Janet Thompson
Ministry/Marriage
P.R.A.Y. with Purpose
Debbie Taylor Williams
Self/Children
Bonding, It's a Mom Thing
LauraLee Shaw
Self
Taking the Detour to Motherhood Together
Heather Rigglema
Teen/Single Mom
How to Use What God Has Placed in Your Hands (Grandmas +)
Josie Aenis
Mentors/Ministry/Self
SESSION 3:
Falling to Peace(s)
Heather Riggleman
Self
You Can't Be 1/2 a Mom
Joanne Kraft
Blended Families
What Is Face-to-Face Mentoring?
Janet Thompson
Mentors/Ministries
The Top 7 Things Moms Do Right
Shelly Brown
Self/Children
Who's the Boss?
Lori Wildenberg
Slef/Children/Teens
7 Characteristics of Effective Group Leaders
Kathy Howard
Ministries/Self
Wrestling with God (How to walk thru trials w/your faith in tact)
Angela Mackey
Self
SESSION 4:
Building a Top Notch Team
Julie Sanders
Mentors/Minstries
The Making of a Mom
Stephanie Shott
Children/Self/Teens
The Proper Care & Feeding of Ogres (Teenagers)
Joanne Kraft
Teens
Turning Control Into Contentment
Christen Price
Self
Fight For Your Family – Be The Mom
Tracey Eyster
Children/Teen/Self
Nothing Too Broken
Shelly Brown
Self
Slaughtering the Sacred Cow of Busyness
Kathy Howard
Self/Children/Marriage
Family First Aid
Karen Ketchie
Self/Children
SESSION 5:
Changing Lives in a Changing World
Julie Sanders
Mentors/Ministry
Bully Proof
Lori Wildenberg
Children/Teens/Self
From Conflict to Community
Janet Thompson
Ministry/Marriage
Finding Mommy Bliss
Genny Heikka
Self/Children
Help Me Study God's Word
Tara Dovenbarger
Self
Slaughtering the Sacred Cow of Busyness
Kathy Howard
Self/Marriage/Children
Parenting Children with an Addiction or Who Are in Prison
Barbara Peavy
Teens/Self
Blogger, Writer, Mom – and definitely not in that order!
Tracey Eyster
Self

SATURDAY BREAKOUT SESSIONS SESSION 6:

Kidz Time
Debbie Taylor Williams
Children
Who Is Your Elisabeth?
Joanne Kraft
Self/Mentor
When God Feels Distant (and how I know He's not)
Lindsey Bell
Self
The Dreaming Mom: Soaring to New Heights
Genny Heikka
Self
Still the One: How to Keep Loving After All These Years
Julie Sanders
Marriage
Your Family Is Your Ministry
Melissa Mashburn
Children/Marriage/Self
Discover Financial Freedom
Janice Martin
Self

The PRAYER ROOM will be open throughout the Conference
CORPORATE SPONSORS:
Because of the gracious support of our Corporate Sponsors we are able to bring young moms in from local women's shelters and crisis pregnancy centers as our guests at BETTER TOGETHER. We are so thankful to each of our sponsors have partnered with us to minister to moms in the community who would not be able to attend without the financial support of our sponsors! If you would like to become a Corporate Sponsor, please email Stephanie Shott at stephanie@themominitiative.com for more information about how you can become involved.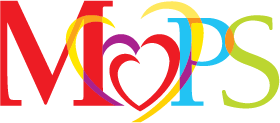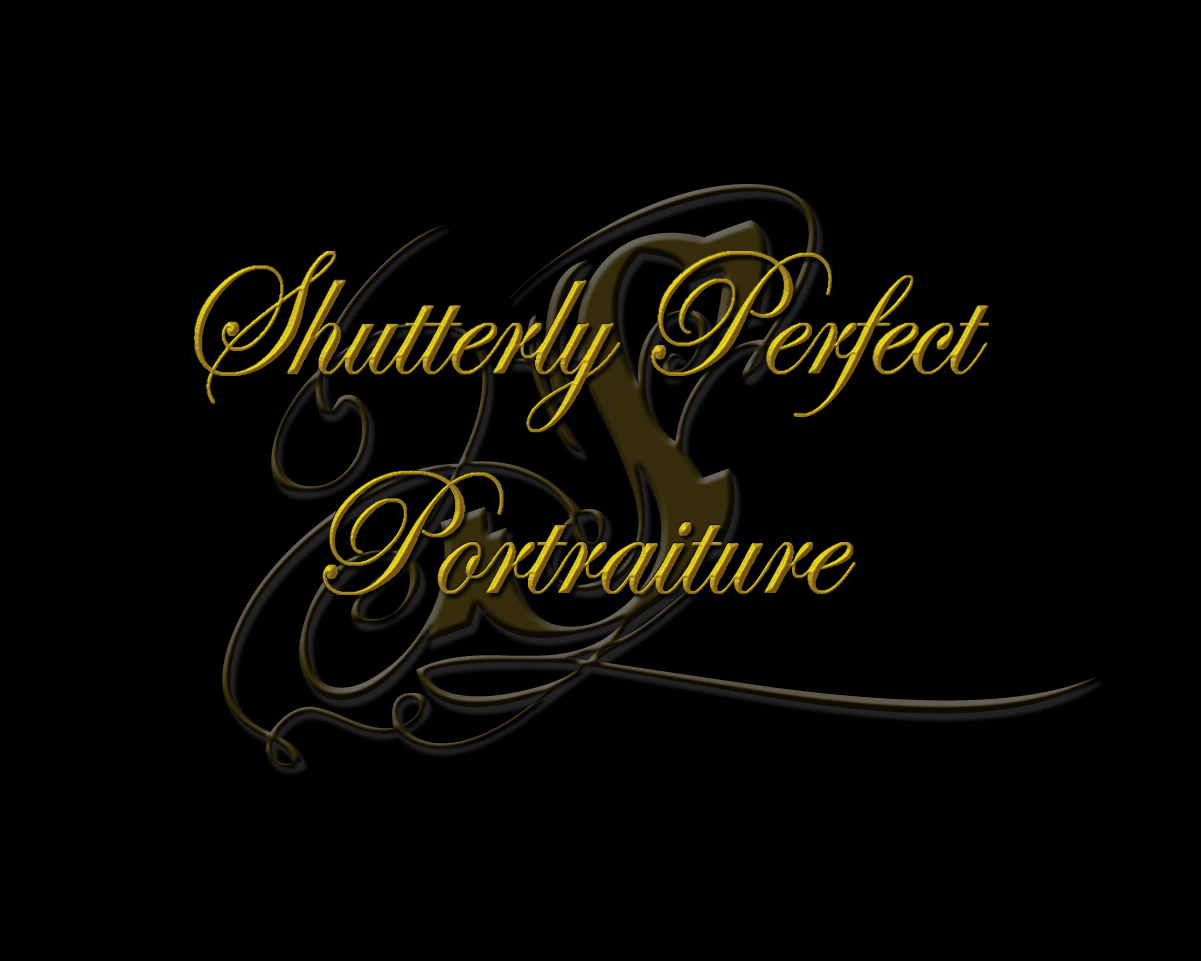 CLICK HERE FOR THE CONFERENCE SCHEDULE CLICK HERE FOR FULL WORKSHOP SESSION DESCRIPTIONS CLICK HERE FOR THE CONFERENCE SPEAKING TEAM CLICK HERE FOR THE BETTER TOGETHER CONFERENCE FLYER CLICK HERE FOR THE BETTER TOGETHER BULLETIN INSERT (FULL COLOR) CLICK HERE FOR THE BETTER TOGETHER BULLETIN INSERT (BLACK & WHITE) CLICK HERE FOR THE BETTER TOGETHER CONFERENCE CARDS (POSTCARD SIZE)