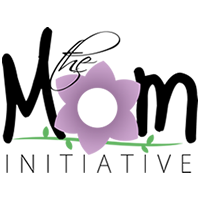 Hey momma…Do you ever feel alone in the midst of mommy-hood? Like you can't find your way past the mounting pile of laundry and the unending mound of dishes in the sink? Do you ever feel like you just need to get away with some other moms, laugh together, cry together, pray together and just be refreshed?
Hey mentor momma…Do you ever wish there was a place where you could meet other women who have longed to step into their Titus 2 shoes but felt inadequate and without support, just like you do? A place where you could find fresh new ideas and resources to help you in your mentoring ministry?
The M.O.M. Initiative knows that life is hard and being a mom isn't easy.
We are working on a conference for the Spring of 2014 for you!
Our Spring TMI Conference will feature:
Powerful keynote sessions from gifted Bible teachers, prominent authors and parenting experts who are moms, just like you.
Relevant breakout sessions designed to practically minister to you where you are. Sessions for: moms with children of various ages, adoption & fostering, single moms, working moms, mentors, mentor ministries, and raising godly kids.
Shop for resources
Great giveaways/door prizes
More details to come, so be sure to check back soon!