Bring BETTER TOGETHER to Your Church!

     A CONFERENCE BY: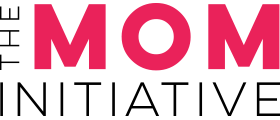 HOST a BETTER TOGETHER CONFERENCE AT YOUR CHURCH
BETTER TOGETHER is a conference for ALL women of ALL ages and ALL stages of life!
Complete with:
3 gifted speakers providing 3 keynotes

9 workshops covering 5 areas of a woman's life

Her heart

Her marriage

Her parenting

Her leadership

Her relationships

Friday Night Bash full of fun and a great time to break the ice
BETTER TOGETHER is a conference designed to help your church create community, grow deeper in their walk with God as well as in 5 key areas of a woman's life.
Because we are all BETTER TOGETHER!
We know that conferences can be complicated.  That's why we provide an Easy Plan to Help You Host a BETTER TOGETHER Conference
The MOM Initiative is here to help you make planning your BETTER TOGETHER Conference easy by providing you with simple step-by-step instructions (a check-off list of sorts) that will help walk you through the process of hosting a this conference for women of all ages and stages of life!
BETTER TOGETHER is not a cookie-cutter conference with a ton of work for you to do. Each BETTER TOGETHER Conference is TAILORED to your unique church, needs, logistics, volunteer-base, and budget.
We partner with ministry leaders to strategically and intentionally minister to those in their care as well as those in their community!
We walk you through every step of the conference.
*We also provide free consultation to ministry leaders, missionaries, and mentors who would like someone to talk to about beginning or expanding their ministries.
The Steps below are all suggestions to help you develop a BETTER TOGETHER Conference that works for you! Some things may not be a fit for you and your church, community or ministry. We are here to help you make your conference yours!
STEP 1
ESTABLISH A CONFERENCE TEAM
A conference team is a great way to engage women and invite them to be part of something they can get excited about! Below is a suggested list of teams to help you bring BETTER TOGETHER to your church! Use what works for you. But don't feel tied to the list below. What works for your church may not work or another church and vice versa. That's what BETTER TOGETHER is all about. Helping you make it yours.
1. Pastors – are the go-to guys for getting it approved and the primary promoters for any event at a church.
2. BETTER TOGETHER Conference Coordinator –  usually the women's ministry leader or assistant is the contact person for The MOM Initiative and the one who oversees all the little details. (JUST CONNECT HER WITH US AND WE WILL TAKE IT FROM THERE)
3. Prayer Team Organizer – organizes the BETTER TOGETHER Conference prayer team and prayer room for the conference. We know God hears the hearts of His people and we are desperate for Him to show up!
4. Registration Coordinator – she's the one with the tickets… the one who will handle the registration
5. Promotional Director– will organize and/or facilitate promotion for the BETTER TOGETHER Conference.
6. Food – she's the one everyone loves! She organizes food, snacks, coffee and water for the conference. (Maybe we can put our request in for chocolate now. 😉 )
7. Audio/Visual Director – typically someone from your media team takes care of all of this. They know what equipment they have and how we can work with them to bring it all together. We LOVE media teams!! (JUST CONNECT THEM WITH US AND WE WILL TAKE IT FROM THERE)
8. Resource Coordinator – these sweet women take care of the 2 to 4 tables that we will need for our books. (JUST CONNECT HER WITH US AND WE WILL TAKE IT FROM THERE)
9. After-Conference Follow-up Coordinator – when God shows up and hearts are changed or women need help or encouragement, we provide a way for your impact to go way beyond BETTER TOGETHER! Whoever handles this is going to get a BIG BLESSING!
10. Worship Coordinator – we love to work with the worship team, so this person gets us in touch with each other and we will take it from there.
11. Altar Team Coordinator – we provide Communication Cards for you to use and your Altar Team is there to pray with those women who attend.
STEP 2
LET THE PROMOTING BEGIN
Word of mouth and personal invitation is the best promotion possible. However, we provide tools that can help you promote the conference in various ways.
Promotional Materials
• BETTER TOGETHER Video promo
• Posters printed by hosting church (8 1/2 X 11 or 11 X 17) – (The MOM Initiative will provide graphics for many of printable material. The printing is the responsibility of the hosting church.)
• Invitations
• Bulletin inserts
• Bulletin ads
• Press releases
• Power point slides
We also provide a Promotional Schedule you can use if you'd like to help you strategically schedule your promotional activity.
STEP 3
DAY OF BETTER TOGETHER
THIS IS IT! The day we've all been praying for! And we are SO EXCITED to see what the Lord is going to do! We've all worked hard and done everything we can to be prepared!
So, let's have fun and watch God do what only God can do!
Be prepared for any glitches or surprises (they're bound to happen) but please remember that God is never surprised and He always brings everything together!
The final thing is please know that the speakers are able to do whatever they need to if things change. The number one rule in ministry (other than honor God) is to be flexible – and The MOM Initiative team is definitely ready to be flexible.
We are there to serve you and we know how to roll with the tide! So don't worry about us… we will do what we need to do regardless of the circumstances.
STEP 4
FOLLOW UP AND THEN BREATHE!
Please don't forget to follow up on the Communication Cards and forward that info to The MOM Initiative along with the Survey Sheets. We also suggest that you send out Thank You cards to the attendees… especially those who are unchurched (you will know that because of what they write on their Communication Cards).
And remember… we are here for you – to serve you – to partner with you – and to help you in any way we can!  You can contact us at info@themominitiative.com,visit our website at www.themominitiative.com or call us at 904-551-3935.
COST
BETTER TOGETHER Conferences will provide your church with 3 gifted speakers. The Conference includes 3 Keynotes, a Late Night Bash (High energy and LOTS of fun!), and 9 workshops (3 workshops per speaker) that speak to 5 key areas of a woman's life.
We ask that the host church provide a $1,000 gift along with a love offering that can be taken up during the conference or provided through the host church's budget or through ticket sales, if you choose to sale tickets.
(*Our ministry needs per conference average around $3700)
We also ask that the host church provide the traveling, lodging and meals expense for the speakers. We will try to provide speakers who live as close to your conference location as possible.
BASIC SCHEDULE
(This is a basic schedule for a 2 day conference. We can hold a one day conference and all times below are flexible to work with your event.)
FRIDAY NIGHT:
6:00pm – Doors Open
6:30pm – BETTER TOGETHER Main Session
8:00pm – Late Night Bash (High energy, giveaways, games and fun for all!)
SATURDAY MORNING:
8:30am – Doors open
9:00am – Main Session
10:30am – 1st workshop
11:15am – Lunch
12:00pm – 2nd Workshop
12:45pm – 3rd Workshop
1:30pm – Main Session
3:00pm – Conference Ends – Vendor Tables Close
To find out how you can host a BETTER TOGETHER Conference at your church, email us at info@themominitiative.com and include church name, location, possible dates and number of attendees you hope that will attend.