You know her.
She is the one who wants more children, but can't.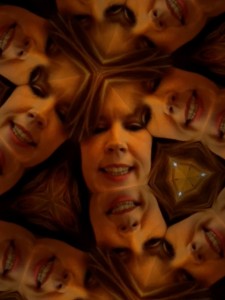 Her child was diagnosed with something that may change his life forever.
She is the mom agonizing over how to train-up her child when her home feels like a war-zone.
She's the woman whose mom abandoned her and she wants to do better, but is struggling to figure out how.
And you want to help her. You want to help carry her burdens and encourage her.
But it is hard. You don't want to say the wrong thing – add fire to the pain inside.
How do you help the hurting mom?
Don't assume you know how she feels. You don't have her back story, you can't know her exact pain. 

Do say, "I can't imagine how you feel. Do you want to talk about it?"
Don't assume she doesn't want your help because she isn't asking for it.
Do periodically let her know you are there and praying for her through a text, a Facebook message, a phone call, or even invite her to get together.
Don't get offended if she doesn't respond. Sometimes it is all she can do to make it through the day in front of her.
Do ask how you can pray for her. Or if she minds if you text her when you pray for her.
Don't just quote a few scriptures to her and expect her to "get over it." Wounds can take a very long time to heal.
Do be faithful to pray.
Don't share her troubles unless she says it is ok. We can gossip in the name of asking for prayer.
Do ask God for the words to say at the right time. There are times God will call you to say difficult things. Bathe those times in prayer, ask God to reveal what is hidden in your heart in case you need to repent of something. Then speak the truth in love.
Are you this hurting mom? Will you let us know how we can pray for you?
Are you the one who wants to reach hurting moms? How can we pray for you?