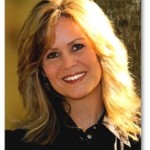 Stephanie Shott is founder and author of The M.O.M. Initiative. She is a pastor's wife, mom of two adult sons, abuela (grandma), writer, speaker and Bible teacher who loves Jesus like crazy and loves ministering to the hearts of women. After a decade of childhood abuse and years of wandering in the wilderness of foolish choices, Jesus reached down and saved this girl with a bad past and a bleak future. Now she uses her places of pain as a platform of praise as she leads women to trust God in troubled times and live a life of significance. Along with her husband, she has served as a missionary in Costa Rica as well as pioneered an ongoing ministry to the Guaymi Indians of Panama. She loves God, she loves her family and she loves all forms of women's ministry. You can find out more about her or book her for your next event by visiting www.stephanieshott.com.
Hi moms! Steph here. I just want you to know the fact that you are here makes my mommy heart smile big time! That means you either are looking for more ways to grow as a mother or you're a mother on a mission to mentor other mothers. Either way, you rock!
I'm just like you. A mom who always dreamed of being the perfect mom. The one who has all the right answers, never raises her voice and never has to count to three. But it's not as easy as it seems! Those sweet little bundles of joy don't come packaged with instructions or warning labels.
The fact that we need help to become the best moms we can possibly be is not only just a reality – it's biblical. And The M.O.M. Initiative is a fresh new vision for an age-old calling!
Titus 2:4-5 is a mentor's mantra! Teach the younger women to love their husbands, to love their children, to be wise, good, pure and submissive, and to manage their homes well. That's what The M.O.M. Initiative is all about! We're here to help the younger mentee as well as the older mentor foster life-changing relationships that will change the world one mother at a time.
To be honest, The M.O.M. Initiative was birthed from my own story. At the age of nineteen, I was a single mom. Without Christ and without a mentor, I made a series of serious choices that affected my precious young son. After becoming a Christian five years later I learned being a mom is much more than a three letter word and a handful of sacrifices. I also realize the significance of Titus 2:4-5.
The M.O.M. Initiative is a missional resource that equips, enables and encourages women to experience Titus 2 in real life. You see, I believe if the hand that rocks the cradle rules the world – then the church that mentors those hands will win it.
The M.O.M. Initiative is not just a book. It's not just a website. It's a REVOLUTION! So, thank you for joining the revolution, sweet friend! Now let's go change the world!
MEET THE M.O.M.S (IN ALPHABETICAL ORDER):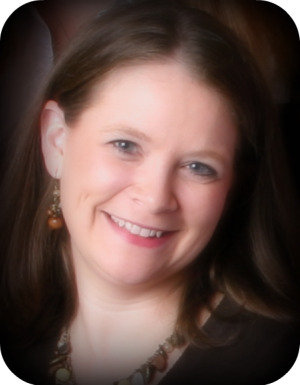 Dana Bailey (a self proclaimed chocolate addict) & her husband have 11 kids (21yrs down to a newborn) and absolutely love their crazy life.   They live in the loudest house on the block and drive the biggest van in the neighborhood and would have it no other way.  Dana is passionate about encouraging and equipping moms in their biblical roles as wife and mom. She has a deep passion for sharing her love for Jesus and understands the struggle to have a quiet time, complete a Bible study or just be alone for 5 minutes!  The life of a mom is hard enough and developing a relationship with Christ often feels impossible, but Dana will be the first to tell you that she does not have it all together. "I'm an imperfect women married to a slightly imperfect man raising really imperfect children serving a very perfect Savior!"
Dana enjoys blogging about her super-size family and super-size passion for Jesus. When she isn't writing blog posts or writing talks for her next speaking event, she is homeschooling her kids and planning her next date night with her husband.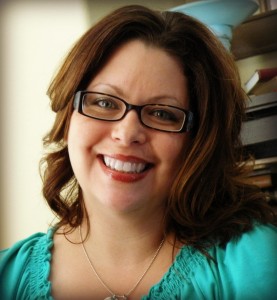 Erin Bishop is the founder and director of the Whatever Girls Ministry. Founded in 2009, the ministry's motto is "intentional moms, intentional daughters" and exists to empower teen girls to choose God's best for their lives by exemplifying the pillars of Philippians 4:8; whatever is whatever is true, noble, right, pure, lovely, admirable, excellent and praiseworthy.
Erin is passionate about intentionality, mentoring, equipping and sharing God's love and plan with mothers and teens. Erin's Whatever Girls group of moms and daughters meets on a regular basis to discuss everything from peer pressure to modesty, gossip, marriage, self image, our identities in Christ, fashion, friendships, mentoring and more.
Erin lives in Spokane Washington with her husband and their two kids. Her life verse is Romans 8:28 and she is in awe of how the Lord can use any situation for His glory because her life is living proof.  She loves planning and hosting events and conferences, antiques, "junk", thrifting and repurposing, all things vintage, sewing, spray paint, fast and loud boats and dreams of someday owning a '68 Camaro.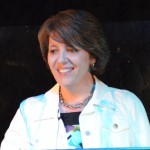 Shelly Brown has spent the last decade sharing the hope and healing she has found in Jesus Christ with women of all ages. A life filled with hurt, abandonment, rejection and pain left Shelly emotionally damaged and longing for love. It was only through the redemptive power of God's incredible love that she found restoration and wholeness.
Today, she has the unique platform of not only encouraging women, but also deeply understanding them and offering sound biblical truths and promises. The many years of abuse and pain had left Shelly emotionally numb. It was by reading a book by Evelyn Christiansen, Lord Change Me, that her deep pain and grief were jolted into her existence and allowed to rise to the surface. Her healing road began and through it, the redemptive power of Christ began to change her life. Her Forever Changed! ministry is the result of the spiritual restoration God brought to her life. She would never be the same, but instead, forever changed!
Shelly uses humor and poignant details as she shares her life experiences along with solid biblical truths, revealing the hope and healing that only God can give. Her deepest desire is to be used by God to impact the lives of women by not just having their hearts stirred, but forever changed. The vision for her speaking and writing ministry is to motivate and encourage women to walk in an intimate and abiding relationship with Christ.
Maryleigh Bucher ~ I am a wife of 29 years, a mom of 5 sons ranging in ages from 26 to 11. I am a Christian woman raising sons to be strong, manly men who love God and show the love of Jesus Christ to others through their words and actions.  I am an encourager.  I am a mother constantly seeking solutions to challenges.  I am a cook seeking the perfect homemade white cake recipe. I am going to smoke a pipe with vanilla tobacco when I am 80 years old.  I am planter of the flowers.  I am washer of The Blue Cotton Blanket. I never give up.  I love that words mean something.  I am blessed. I am Maryleigh of Blue Cotton Memory.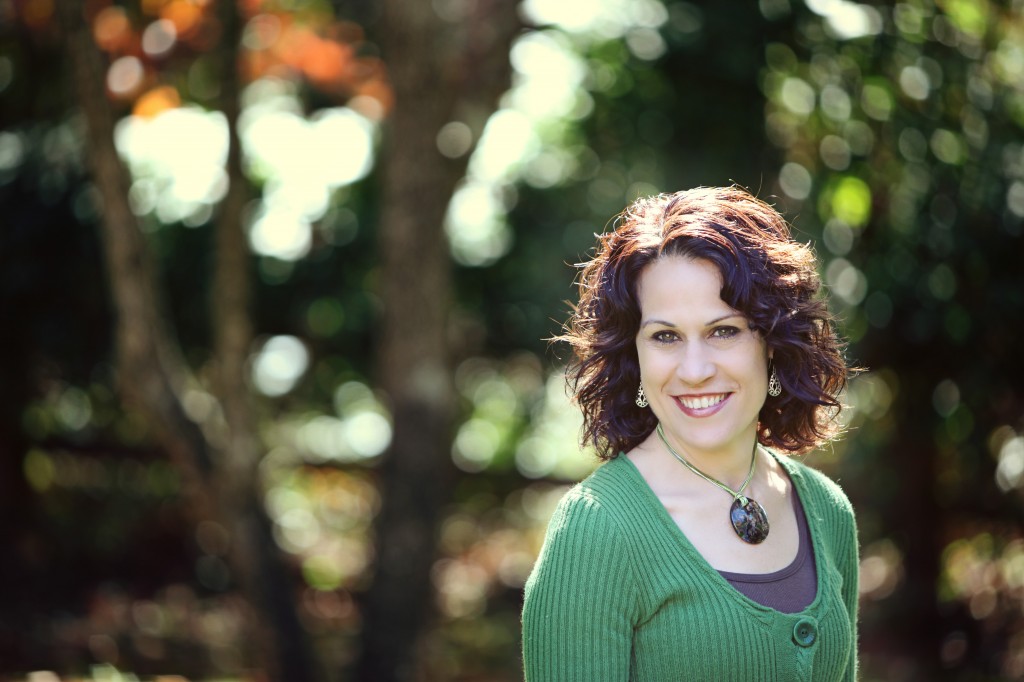 Lynn Cowell is a Proverbs 31 Ministries speaker and the author of "His Revolutionary Love" and "Devotions for a Revolutionary Year". She lives in Charlotte with her husband of 25 years. They have a grown son and two daughters in high school. She loves the mountains, worn out sweatshirts and anything that combines chocolate and peanut butter.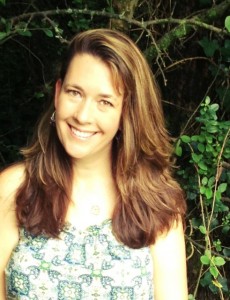 Tara Dovenbarger
Though you may catch her filling up her basket with eggs on her mini-farm, Tara knows more about what it is to "be filled up to all the fullness of God" (Eph. 3:19). She understands the fruit of God's faithfulness through the rocky times of losing a child, salvaging a marriage, adopting a daughter, and raising children with special needs.
Tara's passion is proclaiming what Christ has done in her family through written or spoken words. She is able to confidently testify of, "…Him who is able to do immeasurably more than all we ask or imagine," (Eph. 3:20) due to her own life experiences.
Tara is a freelance writer for The M.O.M Initiative www.themominitiative.com, her church newsletter, as well as her own blog.   For more about Tara's story, find her at: www.taradovenbarger.com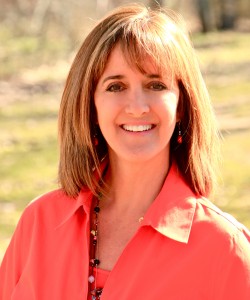 Tracey Eyster, is the happily in love wife of Bill and the fun-filled mom of a college sophomore daughter and a son who is a homeschool junior – both of whom are chasing after God. She has long been known as the "Fun Mom" and  is fully devoted to her family and happiest when making memories with them. In 2008 she took her zeal for speaking into the lives of women and created the ministry of MomLife Today. Tracey is passionate about intentional, relational living and helping women embrace their calling for eternal influence! A little bit sweet, a little bit spicy, but trying to live out her Grandmama's instruction to love people like Jesus did! Her first book continues to encourage moms the world over as she cheers them on to Be The Mom. Tracey enjoys connecting with others through her personal blog at http://www.traceyster.com, and on Facebook@BeTheMom or Twitter@Momblog.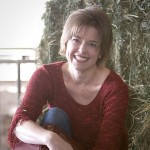 Cheri Gregory ~ He rescued me because He delighted in me." Psalm 18:19
Engaging, entertaining, and enthusiastic, Cheri connects women to the transforming power of God's love. A story-teller extraordinaire, Cheri draws from Scripture and personal experiences that resonate with women's frustrations, fears and failures, bringing hope that they are not alone and inspiring courage that they can grow beyond their circumstances.
Cheri, herself, was raised in what appeared to be the "perfect Christian home." As a child, compensating for underlying family issues, she strove to be the perfect "good little girl." As a teenager, reacting to her older brother's drug addiction, she nearly lost her life to eating disorders. Cheri identifies with those who are burdened, and offers hope for the transformation possible through the renewing power of God's rescuing love.
A Certified Personality Trainer and CLASS* Faculty Member, Cheri has written numerous magazine articles and drama scripts and is featured in Wired That Way: the Complete Personality Plan by Marita Littauer.
Married since 1988 to her opposite Personality, Daniel, a pastor, teacher, and musician, Cheri is a high school English teacher and the mother of two college-age kids (who are also opposite Personalities): Annemarie and Jonathon.
(*Christian Leaders Authors and Speakers Services)
Website: http://www.cherigregory.com/     
Blog: http://cherionethingivelearned.blogspot.com/   
Twitter: http://www.twitter.com/cherigregory                                                                       
Facebook: http://www.facebook.com/cherigregory.author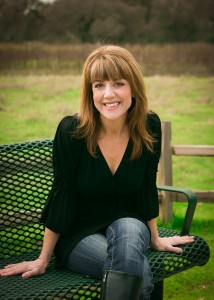 Genny Heikka is fueled by a passion to encourage other women. Before becoming a mom, she was a manager at a global computer company and was busy climbing the corporate ladder. But having kids changed all that. After quitting her job to be a stay-at-home mom (a decision she's never regretted!), she rediscovered her love of writing and began pursuing her dream of writing books. Today, she lives in Northern California with her husband and two kids, where she balances motherhood with writing, and loves both. She's the author of seven children's books, writes regularly for a variety of magazines and websites, and her work has been published in several anthologies. Genny also serves as the Director of Communications at Courage Worldwide, an international non-profit that is building homes for children rescued out of trafficking.
Genny loves sharing how to find the "bliss" in being a mom, the importance of pursuing dreams, the power of gratitude, living life's best, being healthy inside and out, writing, and more. Read about her speaking topics here: http://gennyheikka.com/on-parenting-and-life and her endorsements here: http://gennyheikka.com/speaking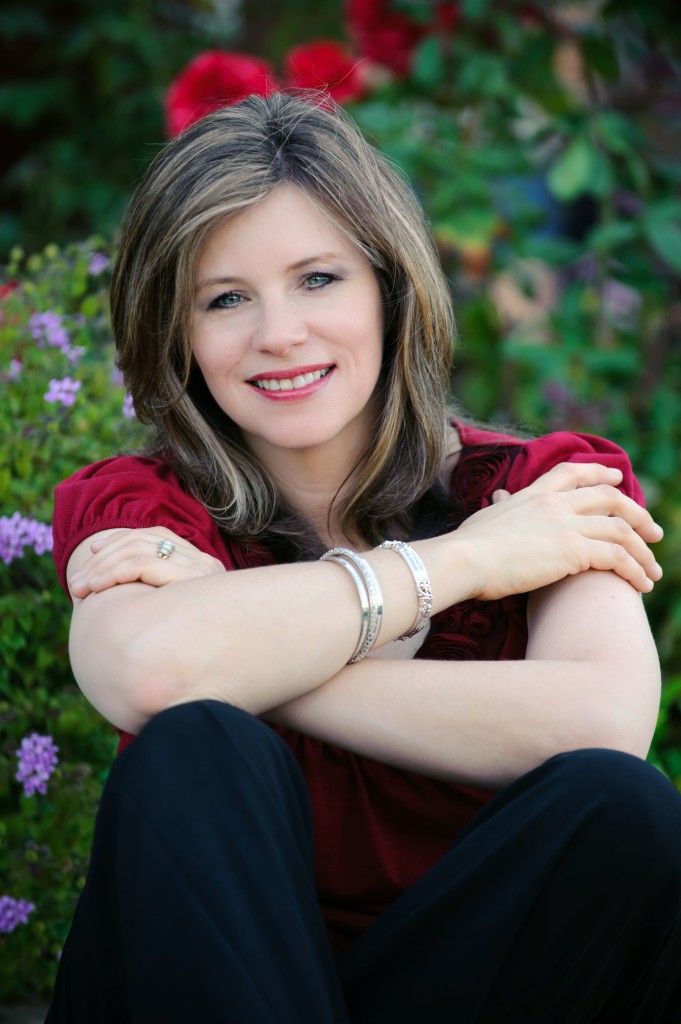 Joanne Kraft is a busy mom and the author of Just Too Busy—Taking Your Family on a Radical Sabbatical. She has a passion for igniting hearts for Jesus—especially moms. Joanne has been a single mom, a divorced mom, a full time working mom and a stay at home mom. She understands the heart of a mom.
Joanne worked for years as a 911 Police Dispatcher where she met the love of her life, Paul, while dispatching him to a call.  Lifelong Californians, the Kraft family recently said "Yes!" to a God-sized adventure and took a cross-country leap of faith. They now live in Franklin, Tennessee where they're raising their four children; Meghan, David, Grace and Samuel. They have happily traded soy milk and arugula for sweet tea and biscuits.
A sought-after speaker, Joanne's articles have been published by Chicken Soup for the Soul, Thriving Family, In Touch, ParentLife, Today's Christian Woman, Kyria, P31 Woman and more. She's appeared on CBN, Focus on the Family, Family Life Today and The Harvest Show.
Joanne's thoughts about The Mom Initiative? "What I would have given to have a little faith filled mommy-support when my children were growing up. I would love to have each mom over to my house for a cup of tea and some fattening goodies so we could share our hearts, pray, and rejoice over what the Lord is doing in our lives—and the lives of our children. The Mom Initiative is that meeting place for now. I can't wait to love on you through this ministry."
Website http://joannekraft.com/
Pinterest http://pinterest.com/momluvs2pin/
Amazon: Just too Busy—Taking Your Family on a Radical Sabbatical http://goo.gl/X2fHS
Free Leader's Guide for Just Too Busy http://goo.gl/FpGgJ
Facebook  http://goo.gl/nd3Jt
Twitter  https://twitter.com/JoanneKraft
Monthly Newsletter – The Busy Mom Bulletin http://goo.gl/xcp7N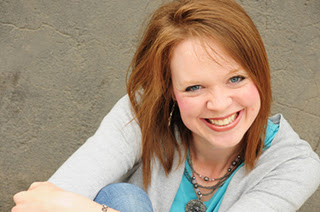 Becky Kopitzke is a freelance writer, dreamer, potty trainer, lunch packer, snowman builder and sidewalk chalk artist. She lives with her devoted husband and their two young daughters in northeast Wisconsin, where a pink indoor trampoline takes up permanent residence in the living room.
Becky believes parenting is one of God's greatest tools for building our faith, character, and strength—and it's not always pretty. On her blog, Time Out: Devotions for Moms, she offers weekly encouragement for fellow imperfect moms, pointing our weaknesses, blessings, and victories to God.
Becky leads a women's small group Bible study at her church, where she also sings on the worship team. She and her husband are grateful for God's grace and wisdom as they spend their days tripping over stuffed animals in the hallway, cutting crusts off of peanut butter sandwiches, and watching countless Dora re-runs. It's a beautiful, ordinary, blessed-beyond-measure life.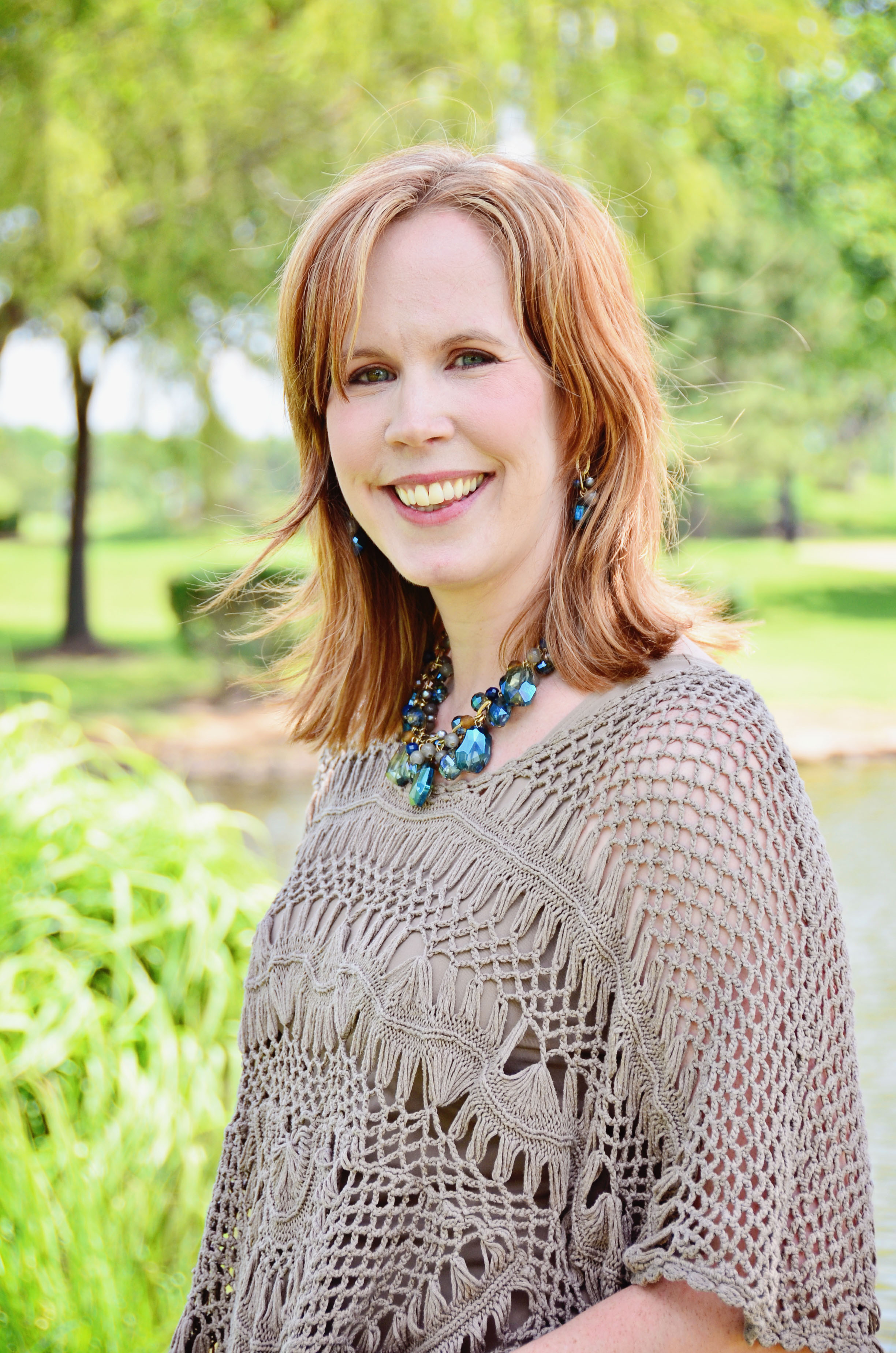 Angela Mackey lives in the Arkansas River Valley with her wonderfully supportive husband and three amazing children. She is passionate about teaching women to renew their minds through God's word so that they may live transformed lives. Angela is a writer, speaker, nurse, and stay-at-home mom who openly shares her struggle with infertility. She loves college basketball (especially the Kansas Jayhawks), reading, writing, and laughing at herself. You can connect with her on her blog at www.rethinkingmythinking.info. She is also on twitter www.twitter.com/Rethinkingme and on Facebook at www.facebook.com/RethinkingMyThinking.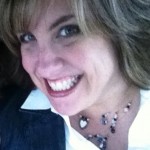 Melissa Mashburn is a woman who is passionately pursing God every day by taking her everyday, ordinary life and placing it as her offering to Him (based off Romans 12:1-2). With a heart to "keep it real" her life and ministry is all about "Real Women, Real Life, Real Faith" in action. She's an author, speaker, Pastor's Wife, ministry leader and more importantly mom to two incredible teenage sons. Melissa has been married to her best friend Matt for almost 19 years where they live and enjoy ministry in Sunny South Florida. To find out more about Melissa you can visit her website at http://www.melissamashburn.blogspot.com/.

At a time of physical upheaval in 2000, Lynn felt led of the Lord to take up her pen and write. With this new passion, she has embraced her mission to reach others through Christ-honoring literature, encouraging them in their walk and offering comfort through the written word. Lynn lives with her hubby of 45 years in their Kentucky nest, emptied of three chicklets, and expanded by three giggly grand-chicklets, and an inherited dog. You can find out more about Lynn by visiting her website, Heading Home.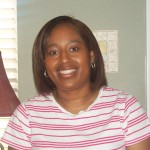 Kela Nellum is her Daddy's (Abba) girl. She has a major crush on her husband. She home educates their 6 fantastic kids. It's always lively! She is a coffee (creamer) snob. Enjoying life in South Carolina. Her desire is to strive daily to pursue excellence in every area of life. Kela can be found at her personal blog; Pursuing What Is Excellent.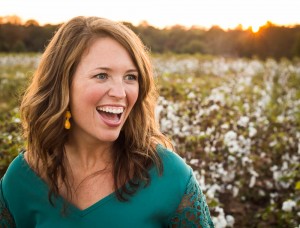 Christen Price blogs at Illuminate, where she seeks to brighten, reveal, and make clear the uncontainable truth. As wife to her high school sweetheart and mother to premature twin girls, she's learned to trust God's plans even when life (or her house) is messy. Christen is the Children's Ministry Coordinator at her church, a lover of exclamation points, and gets way too excited over food and fabric. You can find her on Facebook and Etsy, or on Pinterest, Instagram and Twitter @chris10price.
Blog | www.theuncontainabletruth.com
Twitter | https://twitter.com/chris10price
Facebook | http://www.facebook.com/pages/The-Uncontainable-Truth
Pinterest | http://pinterest.com/chris10/
Etsy Shop | www.nothing2something.etsy.com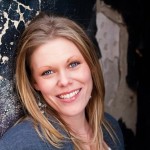 Heather Riggleman is an over caffeinated mom to three kids and is blazing a new trail for moms in the midwest. Her goal is to connect women with the love God has for them in a real way. She shares her real life experiences including being a mom to a child with Aspergers
She is a new author of the book Mama Needs A Time Out, coffee lover, and social media addict. With a background in speaking to Moms groups all over Nebraska for the last six years, she shares her mothering perspective with grace, a congenial been-there approach, and done-that attitude that women love and connect with. Heather is featured monthly on Nebraska's TV News program, Good Morning Nebraska, as "The Mom Expert." She is a columnist for several mothering sites and magazines, including Today's Christian Woman. To find out more about Heather, visit her website at www.heatherriggleman.com.
Julie has never gotten to the bottom of her ironing pile, but she loves to teach God's word and write about His peace covering everyday life. Not a day goes by when she isn't thankful for the truth that, "where sin abounded, grace abounded much more" (Rom. 5:20b).
Julie is a pastor's wife and mom of two teenagers who have been schooled in every way possible.  As a Women's Ministry Director, she loves to teach God's word and minister to women online and in her own community. Ministering to and mentoring women internationally makes her heart soar, and her favorite travel partner is husband Jeff, Pastor of Mobilization.
When not writing or serving women, you will probably find Julie with coffee in hand or cheering at the cross country course. Weekends you'll find her baking bread and running back to her planner often to remind herself of what matters most.
Check out Julie's almost daily blog Come Have a Peace at www.comehaveapeace.blogspot.com and her weekly Marriage Mondays for more encouragement and info.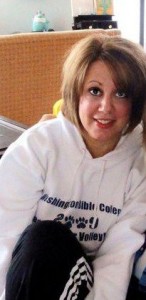 Gina Smith has served alongside her husband at a small Christian college right outside of Washington DC for almost 20 years, where she serves as the Dean of Women. Gina previously dedicated her days to serving her family, but now that her children are both college students she fully enjoys her calling to mentor women in person and on-line. Gina has been a mom for 22 years and she and Brian have been married for 25 years.  Gina writes, on a regular basis, at: momlife TODAY,  and as a  guest contributor at:  FaithLife Women, Internet Cafe, and  Roomag.com,   You can connect with Gins at her BLOG, on TWITTER, and  on PINTEREST.
Holly Smith loves her job as wife to Chris and mom to Noah, Kylie, Tabor and Sydney. God has gifted Holly with a love of all things creative ~ from painting and wall-papering to scrapbooking and design work. In addition to co-founding and managing A Martha Heart (http://www.amarthaheart.com), she designs web pages (www.crownlaiddowndesigns.com) and marketing pieces. Holly and her family make their home within site of year 'round snow-capped mountains in Colorado. She can be reached by emailing Holly (AT) a martha heart (DOT) com or connect with her on Facebook:https://www.facebook.com/HollyGorinSmith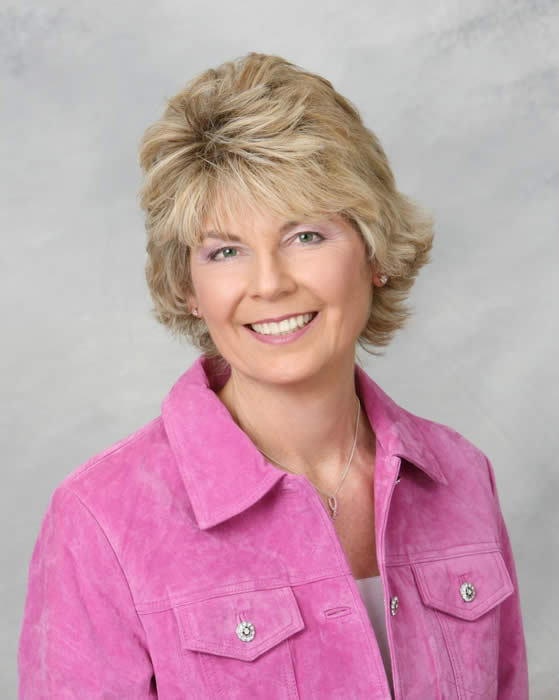 Christian author and speaker,  Janet Thompson, is the founder of Woman to Woman Mentoring and About His Work Ministries, also known as AHW Ministries. Janet's passion and life focus is one generation teaching and training life lessons from God to the next generation. It's God's plan for the continuation of the church. "One generation will commend your works to another" (Psalm 145:4)
Janet is the author of:
Woman to Woman Mentoring How to Start, Grow, and Maintain a Mentoring Ministry DVD Leader Kit
The Team That Jesus Built: How to Develop, Equip, and Commission a Women's Ministry Team 
Face-to-Face Bible Study Series
God's Best for Your Life First Place 4 Health Bible Study
Praying for Your Prodigal Daughter Hope, Help, & Encouragement for Hurting Parents
Dear God, They Say It's Cancer: A Companion Guide for Women on the Breast Cancer Journey
Dear God, Why Can't I Have a Baby? A Companion Guide for Couples on the Infertility Journey
Dear God, He's Home! A Woman's Guide to Her Stay-at-Home Man 
Janet has an MBA from Californian Lutheran University and a Master of Arts in Christian Leadership, with an emphasis on equipping the laity, from Fuller Theological Seminary. She is also a CLASS (Christian Leaders Authors and Speakers) graduate, a member of AWSA (Advanced Writers and Speakers Association), and on the ministry team for The MOM Initiative. Janet and her husband Dave have four married children and eleven delightfully fun grandchildren, whom they love to tell about Jesus. Today they both continue to mentor and nurture faith in their family and joyfully serve the Lord. Dave is retired and a helpmate partner with Janet in About His Work Ministries. To find out more about Janet visit http://www.womantowomanmentoring.com.
Lori Wildenberg, mother of four and wife for twenty-nine years, has a full resume when it comes to parenting and family living. She's a licensed Parent and Family Educator, certified teacher, speaker, and parent consultant. Lori is the co-author of  EMPOWERED PARENTS: Putting Faith First and a contributor to a number of other Christian books. The Wildenbergs and their labradoodle live in a home nestled in the foothills of the Rocky Mountains. For more information go to Lori's website at: http://www.loriwildenberg.com or subscribe to her Eternal Moments blog at: http://www.loriwildenberg.blogspot.com.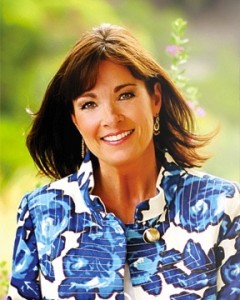 "Help, I may go crazy!" Have you ever felt that way? If so, you have a friend in Debbie Taylor Williams, national keynote Bible teacher, speaker, and author of numerous books, including The Plan A MOM in a Plan B World: How to Raise Faithful Kids in a Flawed World. 
Debbie's passion is to "know Christ and the power of His resurrection" (Phil 3:7-10) and to equip women to live purposefully for Him.  She is mom to two married adult children who love the Lord and are raising their children to know and love Him. She knows what it's like to juggle peanut butter, diapers, sleepless nights, and challenges through the preschool, middle school, teen, and college years.
A passionate Bible teacher with humorous illustrations, you may find Debbie on her knees in prayer one moment and with a strainer on her head illustrating a point the next moment.  Whether in her books, studies, or at mom events, you'll find practical "take aways" to help you be a better mom.
Debbie has been married to her college sweetheart, Keith, for 37 years, during which time she has ministered to women of all ages. Her books include:
If God is in Control, Why Am I a Basket Case?
If God is In Control, Why Do I Have a Headache?
The Plan A MOM in a Plan B World:  How to Raise Faithful Kids in a Flawed World
The Plan A Woman in a Plan B World:  What to Do When Life Doesn't Go According to Plan
Pray with Purpose, Live with Passion
Prayers of My Heart Prayer Journal 
Rub A Dub Dub Bible Poems for the Tub
You may have seen Debbie as a television guest on Life Today with James Robison, Daystar, At Home Live!, Family Net, The Harvest Show, Atlanta Live, Friends and Neighbors, God Answers Prayers; or heard her on national/international radio, or perhaps attended her P.R.A.Y. with Passion Conference, which she has taken to 25 states.
Find out more about Debbie's ministry, browse her Marriage & Parenting Tips, learn how you can invite her to speak at your MOM EVENT, or send her a note at www.debbietaylorwilliams.com. Her thoughts about serving on the MOM Team?  She loves you already and can't wait to know you!