I was lying beside him in the top bunk, scratching his bony back as I tucked him in on a warm summer night. The school year was looming just ahead, but we weren't talking about that yet. For now, we were still savoring the lavish gift of summer.
Soon we'd trade flip flops for tennis shoes and swimsuits for school bags. We'd embrace reading minutes and math homework and lunch packing, but in that quiet moment on the top bunk, I longed to know if the school-free months we'd shared had been all my seven-year-old had hoped they would be.
It had been a summer of trying new things– of hiking mountains and soaring on zip lines, of swimming in the deep end and flipping of the high dive. And this youngest boy of mine had reveled in every adventure.
"What was your favorite part of this summer?" I whispered, feeling proud of all the fun I'd orchestrated over the past few months. Surely he would mention one of the big "wows" we'd shared.
My son rolled over and looked me in the eye and quietly pondered my question.
I waited in the darkness and happily anticipated his answer. But I could have never guessed his response.
"Do you remember that day that you let me use the garden hose to turn the dirt at the end of our driveway into mud?" his asked in a happy sing-song. "And I got out all of my little tractors and bulldozers and backhoes, and I ran them through the mud just like the real workers do…."
I walked back through the summer months in my mind and tried to recall the garden-hose moment.
I could remember his awe as he'd stood on top of a mountain peak, his smile after launching himself off the high dive. I could envision his happy dance at the end of his first little league game and his palpable delight after soaring across a zip line dangling in the sky.
But I couldn't remember the moment at the end of the driveway. After all, it was just one of a thousand everyday moments in the yard with my little boy.
His small white teeth gleamed in the moonlight as he continued to waltz down memory lane. "And you stirred up the puddle with a big stick and made all kinds of ripples in the mud so my excavator would have to jump the waves. And then Maggie dropped her Polly Pockets in there, too, and I had to use my little firetruck to save them…."
I swallowed a giggle as he told his tale, and I wished I could remember the mud puddle rescue my son was describing.
My boy exhaled a satisfied sigh and laced his small fingers through mine. Eventually his voice faded with the drooping of his eyelids. "That was the best day, Mom," he whispered as he planted a warm kiss on my cheek and pulled the blankets to his chin.
I lay there, surprised, listening to the rhythmic thrum of my sleepy one's breathing, and I was reminded that even the most pedestrian moments can be priceless when viewed through the eyes of a child.
And as I crept out of that top bunk, I vowed to remember this freeing truth–
Our children don't need moms to fill their days with wonder. They have a Creator who has already done that.
Our children simply need moms who are willing to join them in the dirt and celebrate the extraordinary gift of ordinary life.
What' "ordinary summer memory" with your child is your favorite this year?
---
Psssst! Have you joined the conversation at The MOM Initiative's Facebook page yet? We've got some exciting things happening, with giveaways, goodies, and real moms of all ages talking about the real life mom life.
Check out our recent Facebook giveaway in partnership with Chasing Glitter!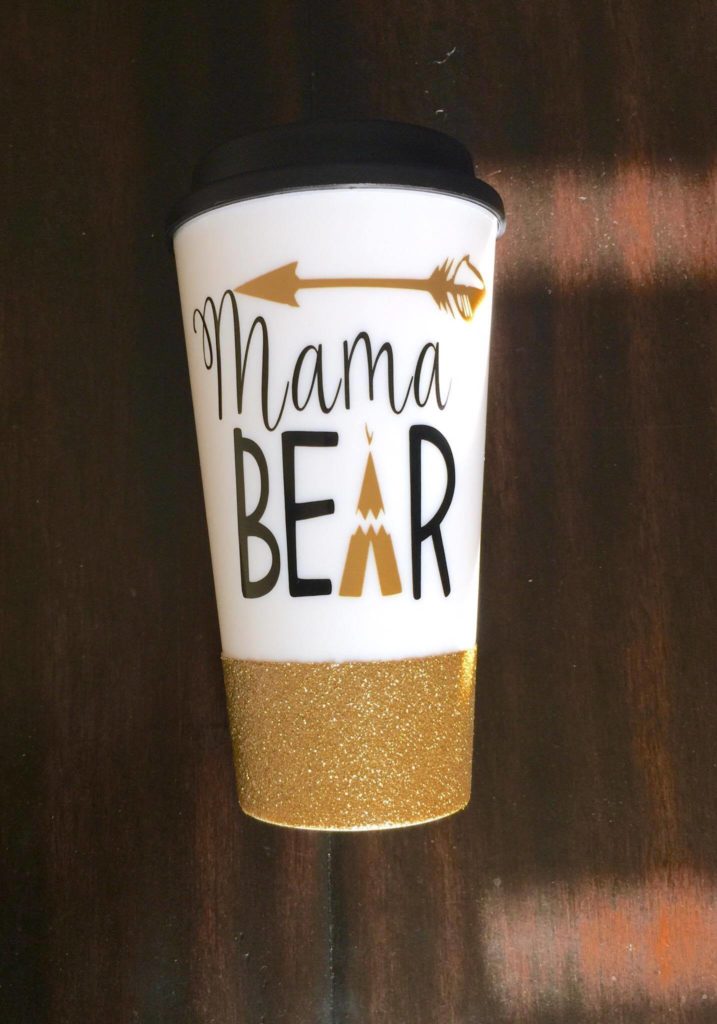 It could have been yours!
SO, JOIN THE CONVERSATION AND THE FUN ON FACEBOOK!
See ya there!
OH…and we'd love to connect on Pinterest and Instagram. 😉
Alicia Bruxvoort is a writer, speaker, and abundant life seeker. She lives with her husband and five children in western Michigan where laundry piles high and laughter rings loud.

A member of the Proverbs 31 writing team, Alicia is passionate about helping women experience the life Jesus promised when he declared, "I've come so that you might have life and have it to the full" (John 10:10).

When she's not managing mini-van mayhem or scaling mountains of laundry, Alicia may be found inspiring women throughmonthly online devotions at "Encouragement for Today" or sharing messages of hope "in real life" at moms' groups, women's retreats, and ministry events.You can learn more about Alicia at The Overflow: Where Faith is Spilled and Souls are Filled.
Visit Alicia at: http://aliciabruxvoort.net
Latest posts by Alicia Bruxvoort (see all)