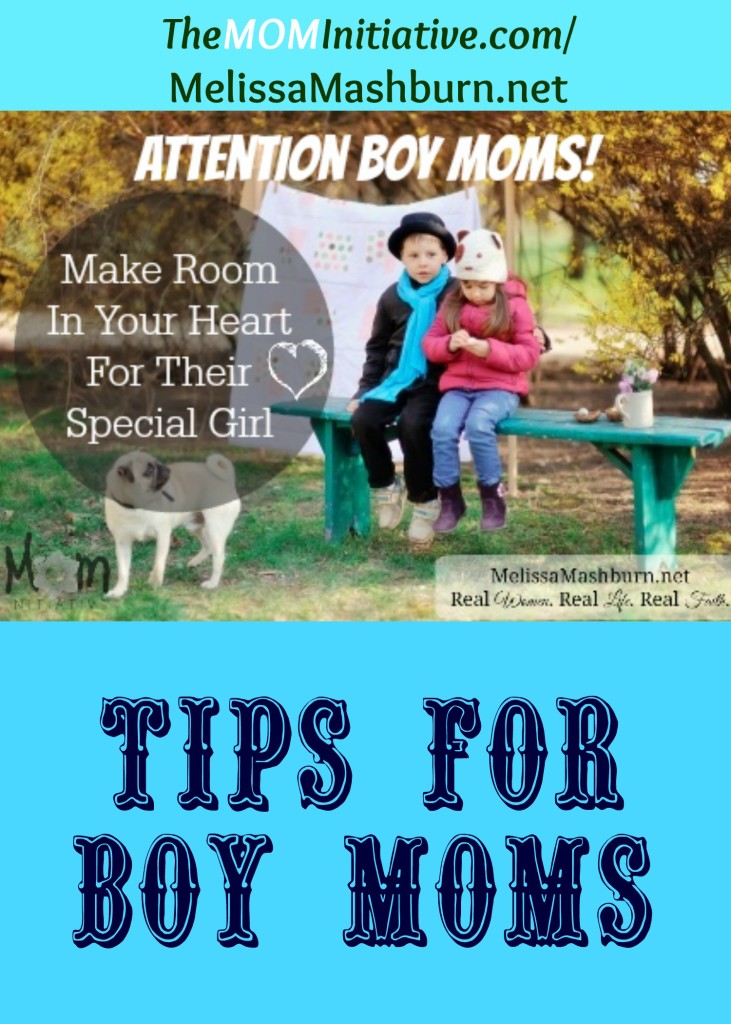 Copyright: Olena Bilion / 123RF Stock Photo
Attention boy moms, there's going to come a time when you need to make room in your heart for your son's special girl. Ouch, I know, that's a tough one, especially if you have little boys at home right now. As a matter of fact it took me a long time to wrap my head (and my heart) around this, but I'm hoping that through my trial and error your transition might be a little smoother.
Over the years it's not always been easy, as any boy mom can attest to. They are rowdy, rambunctious, messy, smelly, and pretty much keep you on your toes every minute of every day. Yep, I'm a boy mom through and through. Those two precious boys wrapped this mama heart around their fingers so tightly that when they started to grow up it was painfully hard for me to let them.
I knew that the day would come when another girl would grab their heart but nothing really prepared me for sharing my boys with someone else. I had prayed for good, godly girls to come into their life, but when they showed up I struggled. Unfortunately it wasn't a smooth transition either–for me, for the boys, or even the girls.
Here's four ways you can start to make room in your heart for their special girls today:
Pray for good, godly young women for your boys. Specifically I've prayed for godly girls who know and fear the Lord, who will be a helpmate to my sons and that they would be girls of integrity, purity and character.
Pray for your heart as you make room for sharing your sons. This sounds easy enough, but it's actually a hard one when the time comes. It's never too early to start preparing your heart for the change.
Reach out and connect with the mom of their special girl. Grab coffee, lunch or something to make sure that you both are on the same page when it comes to your kids and their dating relationship.
Spend time getting to know their special girl. Take her out shopping or for coffee, invite her over and get to know her. God has brought this young lady into your world for a reason, maybe it is to love on and encourage her.
It's not going to be easy, trust me on this, but you will get through this season of transition.
Your boys are growing into men and part of our job as their moms is to prepare them for adulthood and this, sweet friends, is a part of that journey.
Making room in your heart for their special girl is an opportunity for growth for them–and for you. One day, maybe not anytime soon, your sons will get married and those girls will forever be a part of your family.
Therefore a man shall leave his father and his mother and hold fast to his wife, and they shall become one flesh. Genesis 2:24 ESV
If you've taken time to love on, encourage and get to know her, then you will be blessed with a daughter, friend and precious gift. I know it can happen because I've been incredibly encouraged by my mother-in-love and hope that one day I will be the same kind of mother-in-love to my future daughters-in-law.
Attention Girl Moms – I don't have any daughters, but as a boy mom there's nothing that would make my heart happier than to have a whole bunch of girl moms praying these same prayers for our boys.
PS – Both of my sons (who are 19 & 21 now) are in a long committed relationship with good godly young ladies. I'm truly blessed to have these two young women in my life and in the lives of my sons.
Melissa Mashburn is a woman who is passionately pursuing God every day by taking her everyday, ordinary life and placing it as an offering to Him. She is a Daughter of the King, wife, mom, writer, speaker, ministry leader and Pastor's wife. As a trained communicator through CLASSeminars she has a passion to lead women to "keep It real" in their lives and ministries.With a heart to share stories about Real Women, Real Life, Real Faith she focuses her heart and ministry on Romans 12:2. She's married to her preacher man best friend Matt for almost 21 years now and proud mama to two amazing young men, Nick & Bailey. Their life is full of ups and downs but through it all God continues to show them grace. When she's not running around wearing the many hats that God has given her, she likes to sit in her favorite comfy chair in their quiet room and relax with a great book (or two) and a giant cup of coffee while she thanks the Lord for this beautiful crazy life she leads. You can find her online on Twitter or her Facebook Page as well as on her blog Real Women. Real Life. Real Faith. with Melissa Mashburn.
Latest posts by Melissa Mashburn (see all)