If you're a busy mom like me, a manicure isn't at the top of your to-do list or budget. Enter GEL Nails and viola–you can look like the sexy chica your hubby married without breaking the bank. I LOVE my stylist, she does my nails but with our budget, I cannot afford $25.00 every three weeks, nor do I have the time to stop in when I chip a nail. Hence–learning the art of DIY Gel Nails!!!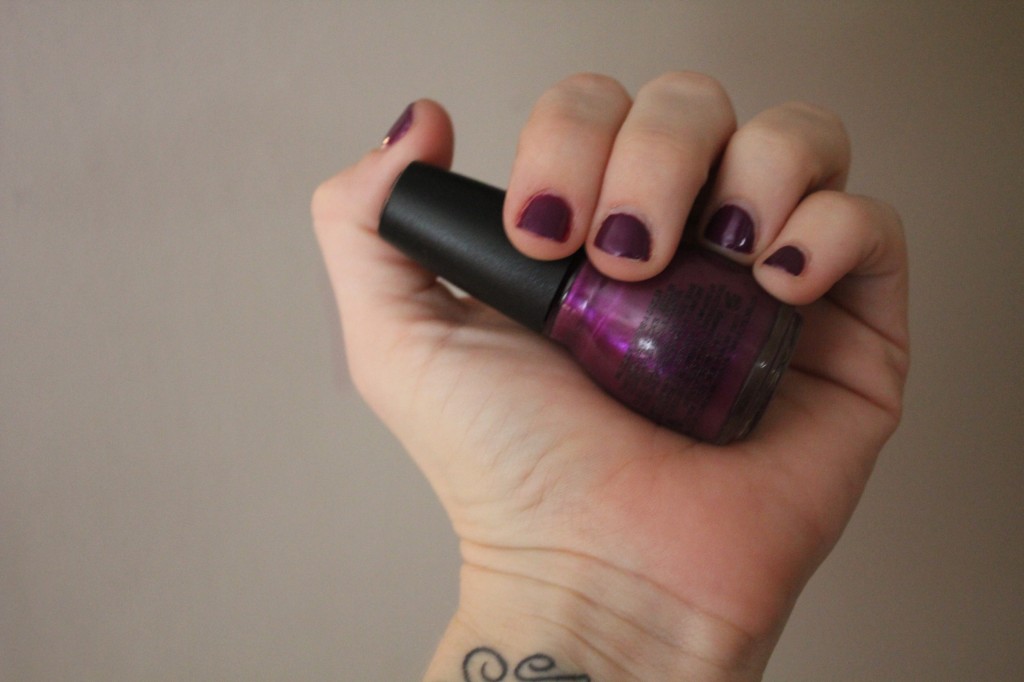 These are my nails after three and a half weeks, a little rough but still pretty.
Of course you can be creative and grab a couple other colors too.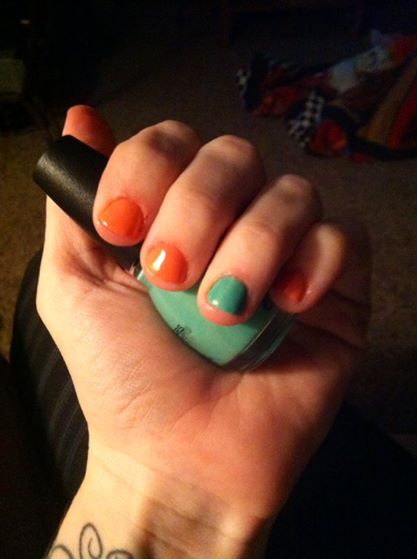 You only need three items to paint your nails. You will need GELOUS Advanced Nail Gel Coat from Sally Beauty Supply (I just found that Target is now carrying Gelous, too), ANY nail polish color of your choice, and ANY clear top coat of your choice. I use Sech Vite that I got on sale a Sally's. I found the better quality top coats prevent chipping.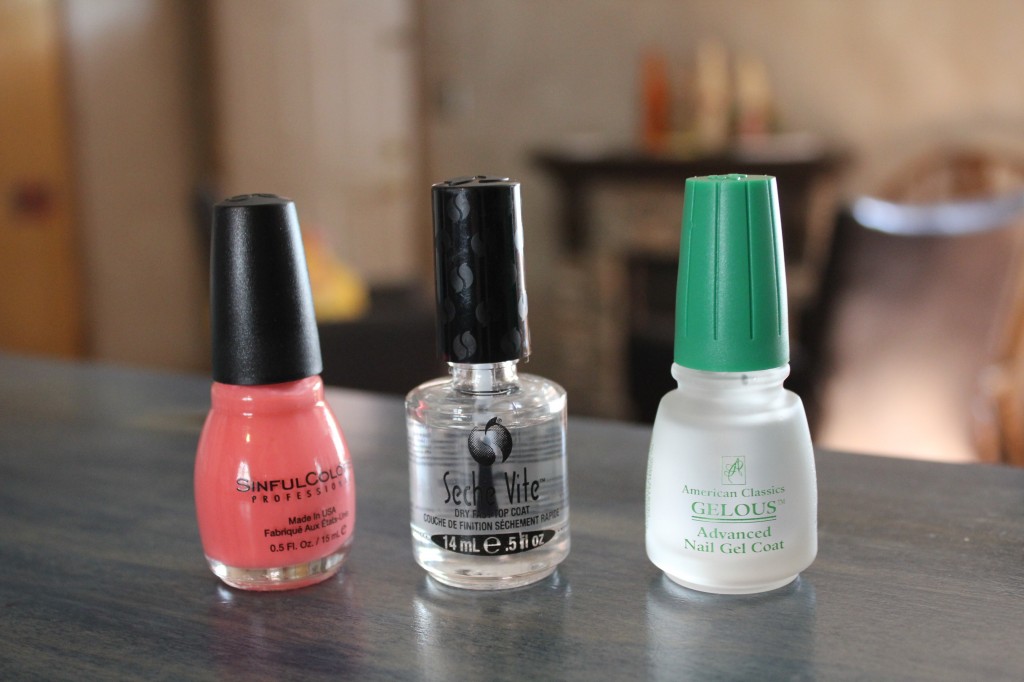 My DIY Gel Nails last for about two weeks, sometimes three when I'm not being rough on 'em from scrubbing floors, digging in the garden, and trying to pry open the ketchup bottle for the million time with the edges of my finger nails. Read on, there are tips for the perfect manicure and how to paint your nails and then the Gel Tutorial.
DIY GEL NAILS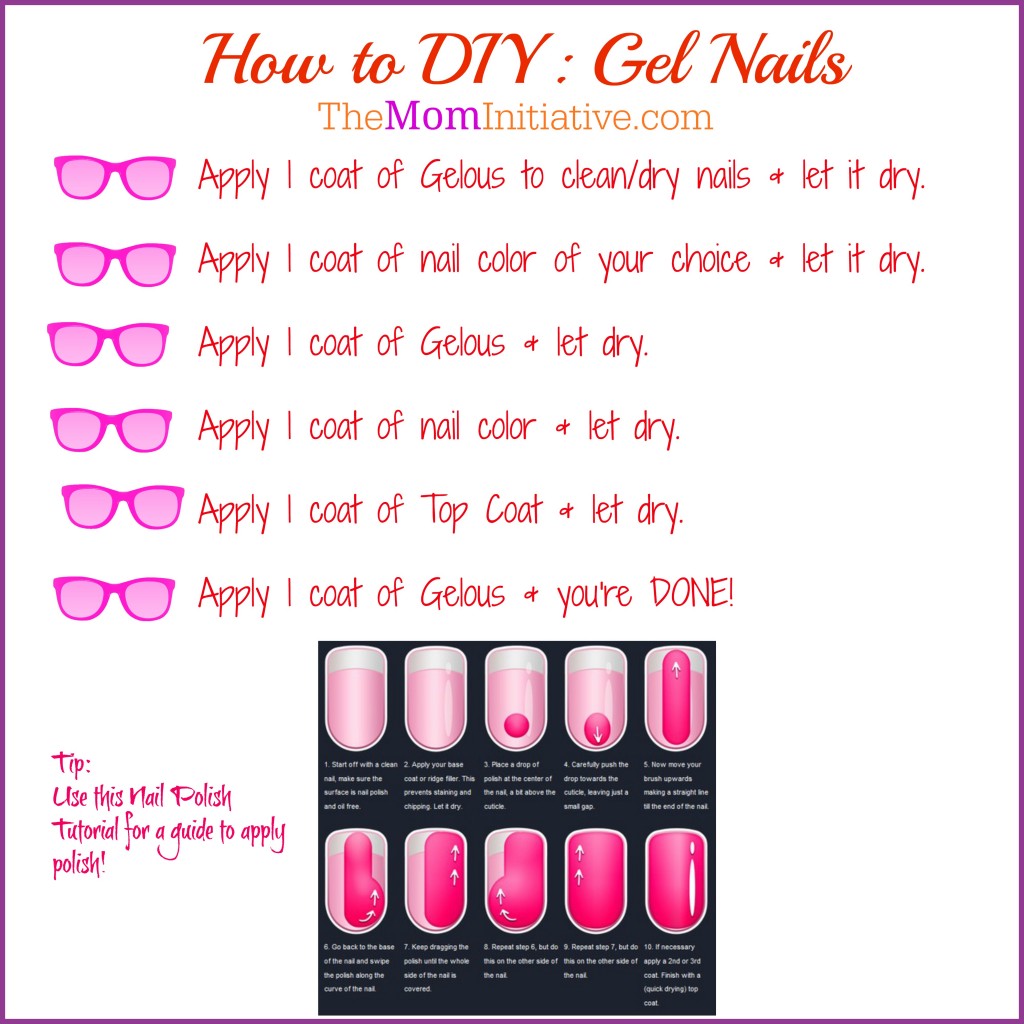 TIPS GEL APPLICATION
*When I say 'let dry', I let it set for about 45 seconds each time before moving on.
*Each coat should be a thin one
*Removal is easy, I used 1 cotton ball for all 10 fingers. I do use 100% acetone remover to remove my polish. I simply cover all my fingers with pieces of a cotton ball soaked in acetone and then wrap foil over the top. I let it sit for about fifteen minutes.
How to get the perfect manicure
1. Start by trimming your nails to the desired length.
2. Decide the shape you want for your nails, then grab a nail file and get to work.
(Round) File the side walls straight like a square, then round the free edge into that perfect swooping circle.
(Square)File the side walls straight and make sure they're perpendicular to the free edge of the nail. Once you've got the perfect square, angle your emery board and bevel the nail.
3. Then take a cuticle pusher (or orangewood stick) and gently push your cuticles back. Use the opposite end of the cuticle pusher to remove any dirt and grime from underneath your nails. If your cuticles are tough, soak them in warm water first.
4. Wash and dry nails. Then lightly buffer the top of your nails. Then you're ready to begin apply nail polish!
But if you're saying, "Yeah right, I can't keep the polish off my skin and cuticles, consider sacrificing one of your make up brushes. I dip my brush in acetone (wiping off the excess) before wiping off the polish. Others have used Vaseline or olive oil; before applying polish, dip your brush (q-tip works for this process too) into Vaseline or olive oil, remove excess and apply to your cuticle and skin. Be careful not to get it on your nail bed.
VIOLA! One BEAUTIFUL MAMA!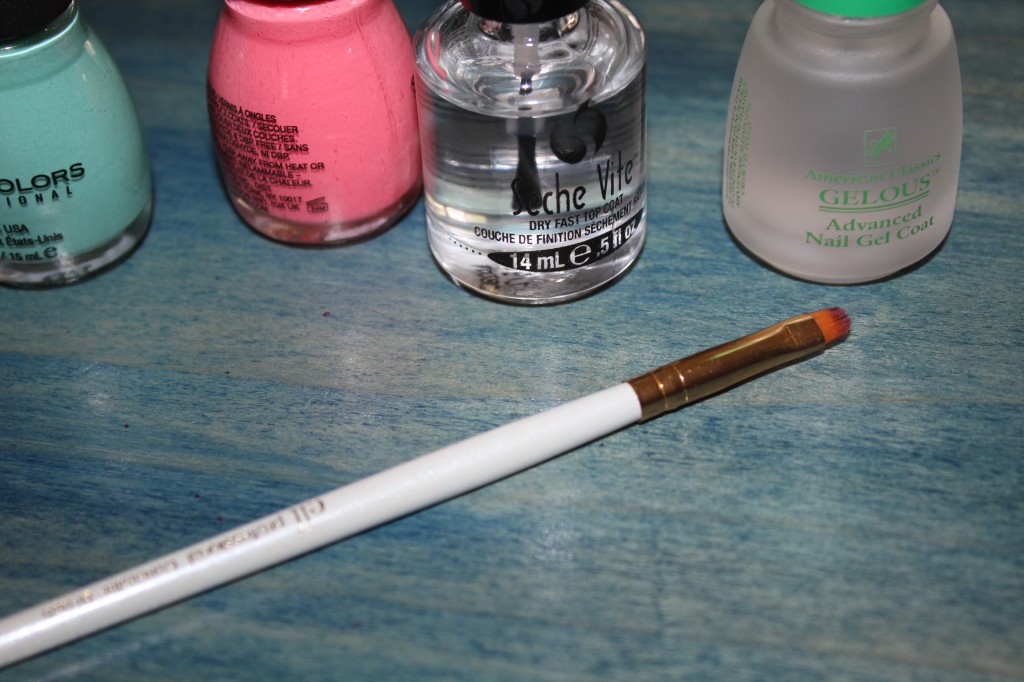 ____________________________________________________
CLICK BELOW TO HEAR MORE ABOUT BETTER TOGETHER!
2014 M.O.M. Conference ~ BETTER TOGETHER
July 31st – August 2nd,
Jacksonville, Florida at Trinity Baptist Church

Registration Information, Location, List of Breakout Sessions, Descriptions of Workshops, Conference Speaking Team, Better Together Conference Flyer, Better Together Bulletin Insert (Full Color), Better Together Bulletin Insert (Black & White), Better Together Conference Cards (Postcard Size)
Heather Riggleman is a coffee addict without a recovery plan. She is a Life Styles Reporter for the Kearney Hub Newspaper in Nebraska and is the columnist of "Chasing Perfect." She uses life experiences of being in her Father's hands to write about the messy, the beautiful, and the ordinary.being a mom to 3, and a wife of 17 years.
You can download a free copy of her ebook Let's Talk about Prayer www.heatherriggleman.com.
Latest posts by Heather Riggleman (see all)