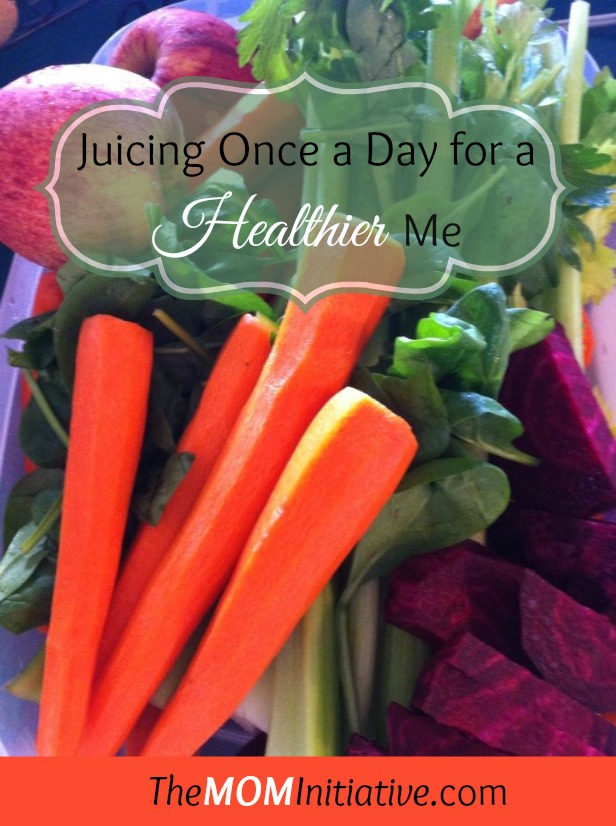 I LOVE food! All food! Well, almost ALL food.
But the older I get the more my food shows up on my hips, my thighs, and unfortunately all that yummy stuff affects my heart and my health.
When I was younger, I could eat what I wanted and then just watch my intake for a few days and lose the weight I had gained. But those days are LONG GONE and my body is now in need of a little makeover. Okay…so a big makeover.
And it's not about my weight…it's about my health.
So, I started juicing.
At first, I decided to try a bit of a body cleanse and juice three times a day. I ate some nuts, but other than that, it was just juice I did that for about 3 weeks and then added some beans to the mix. So then I was juicing twice a day and eating a meal of beans and nuts.
But then Thanksgiving showed up with all that food! The turkey, the mashed potatoes and gravy, the casseroles and the pies! WOW! It was SO good and I was all about the food…especially the mashed potatoes and gravy. (Just sayin') 🙂
And then there was Christmas…and all that food! Especially the chocolate! Yeah…I LOVE chocolate! (How about you?)
And then we entered into a new season of life and our world was a whirlwind of care taking for my stepdad and helping my youngest son move to Manhattan, so it's kind of hard to think about juicing and such with a house full of people who wouldn't be thrilled if we fed them their dinner in a glass.
But that season is now over and although I've been crazy busy playing catch-up on ministry and more, we are also now getting back to somewhat of a normal routine. (Whatever NORMAL is?) 🙂 And we are BACK to juicing, but this time ONCE…and sometimes twice a day, and we're back to eating beans and nuts.
I know it doesn't sound like it tastes very good and when you look at a cup of juice, it's not something you would ever think about putting in your mouth…but it really does taste good and you can add the fruits and veggies that you like best.
You see, I'm not sure how old you are, but I'm 51 and if I'm going to serve Christ with all I've got, and if I'm going to be the best wife, mom, and abuela (grandma) I can possibly be, then I need to be a healthier me.
My hubby needs and deserves a heathy wife to partner with him in life and in ministry. My sons and my grand girl deserve and need me to be active and healthy so we can enjoy life together and so I can be actively involved with them in their journey. The women I serve through writing, speaking, and through The M.O.M. Initiative need me to take care of myself so I can serve them to the best of my ability. And most of all, I want be what God created me to be and serve Him with all I have in this generation and to do that, I need to be a healthier me!
As I share this, I realize that some women are dealing with chronic, debilitating, and eve life-threatening health issues that they have no control over. They are walking through a difficult season in their health and my heart hurts with them and for them.
So, please hear my heart.
I'm not talking about dealing with things we can't do anything about…instead, I'm talking about the things we can do something about.
We can control what we put in our mouths…and we can control whether we take 15 – 30 minutes to exercise or not.
I juice because I want to be a healthier me for the glory of God.
Not to lose weight (although that would be a nice plus)…not to be obsessed with becoming a certain size or being like someone else. But because I want to serve God as hard as I can for long as I can and because I want to be healthy for my family.
AND…as we consider the idea of juicing, or eating healthier, and/or exercising, we can't help but think about our kids. Right?
Whether your children are toddlers or teens, I know your momma heart for them is that they are active and healthy! So…
Give your kids the gift of health. Help them develop a healthy lifestyle by making some juice for them… and by not only letting them see you eat healthy but by you preparing more healthy meals for them… and by not only exercising yourself, but by including them in activities that will have them exercising

too.
So…how about you? WHAT DO YOU DO TO BE A HEALTHIER YOU? WHAT ARE SOME THINGS YOU ARE DOING OR CAN DO TO HELP YOUR KIDS BECOME A HEALTHIER THEM?
AND…I'm sharing a recipe of what we typically juice. It doesn't look very appetizing, but it tastes much better than it looks… I PROMISE! 🙂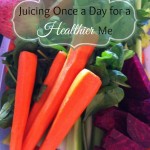 Simple Juice for Juicing
2014-01-18 11:39:35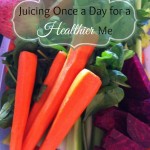 Serves 2
Get the nutrients of 10 time the amount of veggies than you would normally eat in a day and be a healthier you!
Ingredients
7 - 10 Carrots
1 Stalk Celery
3 Large Apples
1/2 Bag or 1/2 of a Bunch of Spinach (of Kale)
1/2 Beet (optional, but yummy and healthy)
1 Small Piece of Ginger Root (optional)
Instructions
Peel carrots and beets and cut to fit into juicer
Cut stalk of celery
Cut and core apples to fit into juicer
Wash all produce before juicing
Run through juicer and Voi·là!
Notes
Go ORGANIC if you can
Use peeled sweet potatoes in place of or in addition to carrots
Use any kind of green leafy veggie in place of or in addition to spinach or kale
Use more apples if you want it sweeter
The Mom Initiative http://www.themominitiative.com/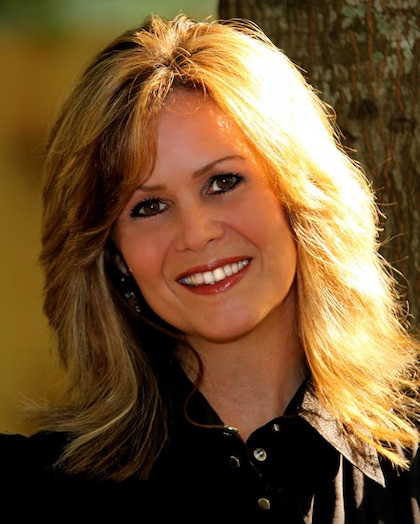 Stephanie Shott
is founder of
The M.O.M. Initiative
, a ministry devoted to helping the body of Christ make mentoring missional. She's a pastor's wife, mom and grandma, who speaks to thousands of women each year helping them discover the joy of living full, fearless and faithful lives. She is author of
Understanding What Matters Most
and The M.O.M. Initiative's premier resource,
The Making of a Mom
.
Stephanie relates to women in every season because she has walked in the shoes of the sexually abused, the teen mom, the single mom, the divorced mom, the mom of a prodigal child, the ministry leader, the missionary, the pastor's wife, and through it all she has discovered the faithfulness of God, the truth of His Word, the power of praise, and that Jesus changes EVERYTHING.
Her passion is contagious, her transparency is inviting, & her love for Jesus is evident. To find out more about Stephanie or to have her speak at your next event, you can visit her website at www.stephanieshott.com or email her stephanie@themominitiative.com.
_____________________________________________________________
2014 M.O.M. Conference ~ BETTER TOGETHER
July 31st – August 2nd,
Jacksonville, Florida at Trinity Baptist Church

Registration Information, Location, List of Breakout Sessions, Descriptions of Workshops, Conference Speaking Team, Better Together Conference Flyer, Better Together Bulletin Insert (Full Color), Better Together Bulletin Insert (Black & White), Better Together Conference Cards (Postcard Size)
Stephanie Shott is the founder of The M.O.M. Initiative, a ministry devoted to making mentoring intentionally missional. She is an author and a popular speaker who helps women live full, fearless and faithful lives. To invite Stephanie to speak at your next event, visit her website at www.stephanieshott.com. To find out more about The M.O.M. Initiative or to begin a M.O.M. Mentor Group, visit www.themominitiative.com.
Latest posts by Stephanie Shott (see all)