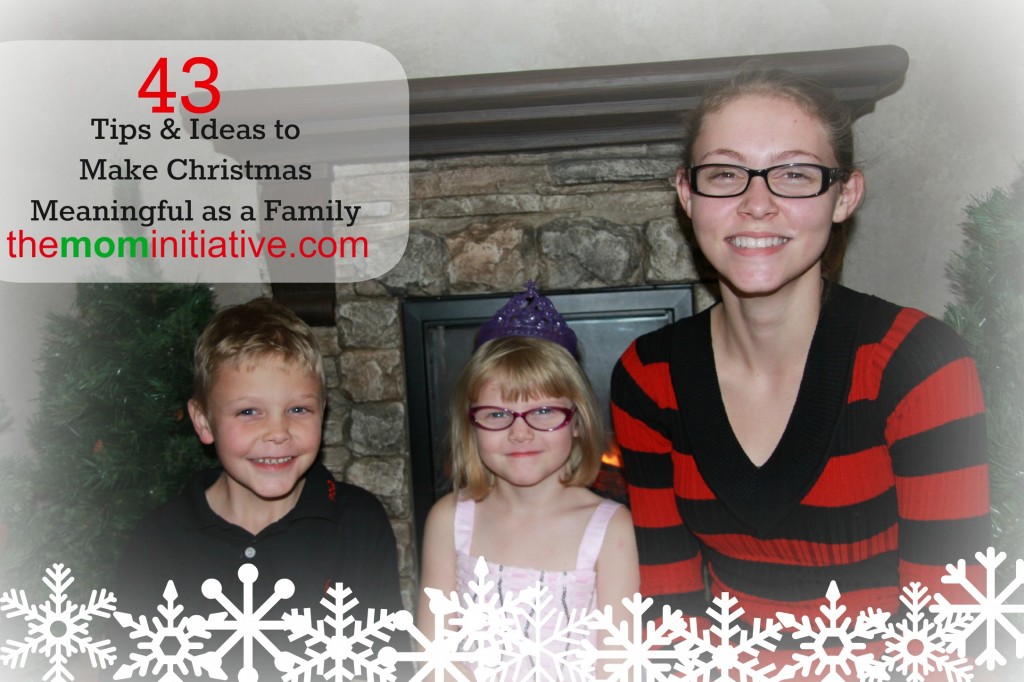 Can you believe it—23 days until Christmas. The days will pass in a flurry of activities but what if you and I could most intentional over the next 23 days to make Christmas meaningful? What if this Christmas could mark your family's hearts as a season of celebrating Jesus? Not sure how? I gotcha covered.
1. Begin Advent. It started two days ago but you can still catch up:

2. Play Hide & Seek with Baby Jesus on Christmas morning before opening gifts.
3. Read stories about Christ's birth as a family.
4. Start a devotional together. We read Jesus Calling for kids. It's on sale at Christianbook for $6.99! Ebook is $8.39!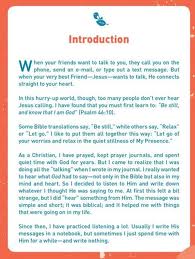 5. Begin journaling prayers or thoughts about this season as a family. Purchase spiral bound notebooks and teach your older kids how to use S.O.A.P. You can click here for printable journal pages. For the little ones, have them color a picture or write one word about Jesus.
6. Make the Nativity Scene the central focus of your home decor.
7. Cut back TV & all electronics except for designated purpose of watching movies about Christmas, Christ's birth or movies where the characters are God's hands and feet. In our home, all devices are shut down and out of the kids' hands or rooms after 6:00 pm. This gives us time to focus as a family and what is really important during this season.
8. Make a birthday cake for Jesus and have a party. My kids love this one. Who doesn't love chocolate cake and talking about the good Jesus has done?
9. Give your kids the gift of giving: Have them shop with purpose. This year we are giving our kids money to shop from the Compassion gift catalog or World Vision. My kids are each giving up one gift so we can purchase a small flock of animals for a family through World Vision this year.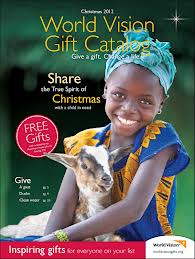 10. Volunteer at one central place where you and your family have a chance to make a lasting impact. This could be a soup kitchen, Jubilee Center, Crisis Pregnancy Centers, or nursing homes. Another thought is helping with set up and tear down at your church if they are putting on a Christmas production.
11. Hang your stockings and add one for Jesus. Throughout the next few weeks, fill it with notes about thankfuls for Jesus. After your advent time or supper time, have each child write out a thankful.
12. Talk to your kids about God's gift to us. You can even use What God Wants for Christmas for your little ones. We used it for 4 years! It's on sale at Valore Books for $12.01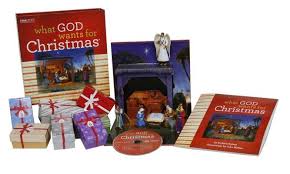 13. Volunteer to help deliver gifts for ministries like Angel Christmas Tree for children whose parents are in prison. We love delivering the gifts, instead of purchasing because we get to impact that family and bless their day—actually, it blesses us more. Click here to find one in your area.
14. Open your doors and invite people over for dinner throughout the season. Click here for ideas to host without feeling like your home needs to be perfect. Invite a person over for Christmas dinner who can't be with their family. We live in a college town and have a plethora of kids to invite over.
15. Attend Christmas productions with your family and invite friends. My husband was came to Christ this way and I am forever grateful for that play. This year my church is performing The Gospel According to Scrooge. Check it out here.
16. Attend Church on Christmas Eve! This is our favorite. Our church combines with others in the community and we light candles as we rejoice!! My kids are generally jumping up and down on the pew.
17. Consider being a foster family or praying for one. Granted this is a big commitment. But imagine kids in the foster care system who are in good homes. Discuss and pray about it this season with your family. Pray for children in the system and how God wants to use your family.
18. Have a Yule Log party. In the past, Yule Logs were brought over on Christmas eve and burned in the fireplace. While the massive log burned, prayers were said. You can create a yule log party and serve hot chocolate, egg nog and cinnamon rolls.
19. Talk to your kids about the symbols of Christmas. What does the tree represent, it's colors, and so forth. Click here for a 12 page downloadable book of the Symbols of Christmas.
20. Make a game of St. Nick. Whether you teach you kids to believe in Santa or not (no judging little mama!!), talk to your kids about why Nick gave hand carved gifts to kids. And compare to the gift of Jesus and those of the Wise men. Search for The Legend of St Nick: A Christmas Story of Giving.

21. Have a marshmallow, hot chocolate party. Roast marshmallows over your fire place or stove. Add Candy canes and talk about the colors with your little ones.
22. Have Christmas music playing in your home when the family is gathered. Pandora and Youtube help create the perfect mix of worship, mellow and joyful Christmas songs.
23. Go Christmas caroling to places like the burn unit, nursing homes, friends and so forth. Your children will love being able to make someone smile with their voices.
24. Make homemade gifts like:
25. Write letters as a family and make the personal. Include what God has done this year and not just accomplishments.
26. Set up a hot cocoa stand near a freeway overpass or anywhere else homeless people congregate in your town and give hot cocoa out for free. Or set it up in the parking lot of a local shopping center or mall just to be kind.
27. Put up your lights this year – it's an altruistic gift to others who see the lights and are better able to get into the mood and spirit of the holiday.
28. Pay it forward: pay for someone's meal at a restaurant or when in line for coffee, pay for the person's order behind them.
29. Add a meaningful note to lunch boxes: In your spouse and kids lunchboxes, add a note about what you are grateful for this Christmas season about them.
30. Watch The Nativity Story together as a family. We started this tradition two years ago. I think this PG movie tells the greatest story ever told very well and encourage your tweens and teens to invite friends.
31. Make Sunday dinner for your co-workers if you work Sundays like I do. I work at a news station and love being able to work evenings so my younger kids aren't in daycare. On Sundays, I bring in a crock-pot of soup with all the fixings including homemade bread. My husband is an amazing cook and helps prepping all this stuff the day before. Keep in mind, it doesn't have to be all homemade. Need ideas? Check out My Recipe List.
32. Prepare a place setting for Jesus at the table.
33. Mentor a mom: I've been blessed to be mentored by a wonderful woman. We meet one to two times a month. In turn I mentor single moms. These mentoring moments have turned into deep friendships for which I am so thankful for. These women add depth to my life. Consider mentoring someone.
34. Adopt an International Student. I love that my church does this. Consider opening your home to international students for the season or commit to a longer period. Bring them over for movie nights, family nights or outings. Any time they spend with your family as you engage in holiday traditions creates meaning for them and they understand Christmas. In turn it will bless your family and give your family a new perspective on a new culture.
34. Form a Mom Initiative Group: many of the deepest relationships in my life stem from forming a MOM group. Form a group and read the devotionals we have over coffee. Consider meeting over the holiday season to help each other simplify the busyness of the season.
35. Make meals for a busy mom or single mom. Several mamas I know are slightly frazzled this season. Consider gather a few girlfriends and make meals for one mom or a homeless shelter. Nothing comforts the soul like homemade food.
36. Give to a missions. Give outside the norm this year if your budget allows. This year, I am raising funds to go on a missions trip with my church to the Philippines. Even though we are sacrificing our budget, we are cutting back in other areas so we can give to a mission family we know.
37. Make Drums. For your younger ones, this is the most fun. Make drums and read The Little Drummer Boy. Brace yourselves though, they will play their drums for Jesus all season long and they will do their best!! I plan to make these with my youngest. Visit The Sunday Sparkle for a DIY on drums below. Photo is courtesy of The Sunday Sparkle!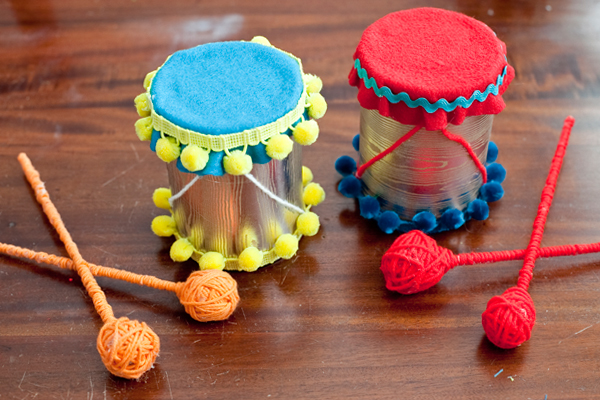 38. Declutter and Donate: I keep a tote in each child's room. As they grow, I only put new and gently used items in these boxes and then I ask my kids to donate toys they rarely play with that are gently used. These items then go to places like a homeless shelter or Crisis center where families have little to nothing. It opens our children's hearts to the fact that Jesus gave so much for us and my home is de-cluttered!! It also makes room for new gifts too.
39. Read Luke 2 on Christmas Eve before bed. Visit Bible Gateway and listen to the audio version.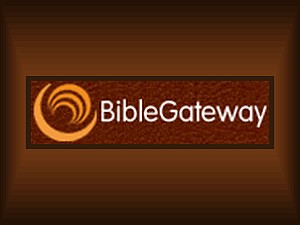 40. Send out cards. As a family, help your kids write out why they are thankful for someone. Consider adopting a solider too! This year I am focusing on my older brother with special needs. We will be sending out one card a day until Christmas.
41. Consider making homemade ornaments or give your kids their own tree to decorate. My kids have little trees we purchased from Menards for $9.99! Each year, they decorate the tree how they want and use things from around the house that they are thankful for.
42. Leave the nativity manger out all year long. We did this when my son was a toddler. My older daughter and son played with the manager more than any other toy over that entire year.
43. After Christmas: Spend this time individually or as a family. Reflect on the central themes that emerged for your family this year. Were you too busy, or did homeschooling continue to come up in conversations. Maybe last year as a year of discipline. Then seek God and ask him for what he has for your family this coming year.
I truly hope you find something in this list that stands out and grabs your heart. Keep in mind we don't want to fill our season with busyness but only doing something that will create meaning and depth to this season. Celebrate life, create joy-filled moments and love your family as you reflect on how to make your season central to Christ and Christmas.
Merry Christmas!!
Heather is a favorite speaker among Nebraska women, sharing from her past of failures and triumphs.When she isn't producing the news at Nebraska.tv or tweeting the latest about her church New Life Assembly, or hanging with her MOPS moms, she is sharing about her first love–Jesus.
Her passion is to share how women/moms are made whole in Jesus at her blog: Falling to Peace(s): Thoughts on grace, letting, & imperfection. There she blogs about parenting special needs kids, vegan recipes, tattoos, all things motherhood, and being imperfectly perfect in God's eyes. She is the author of Mama Needs a Time Out and has two other books due out next fall.
IF YOU LIKE THIS POST, OR IF IT HAS ENCOURAGED YOU, PLEASE SHARE
JOIN US ON FACEBOOK and TWITTER too!
---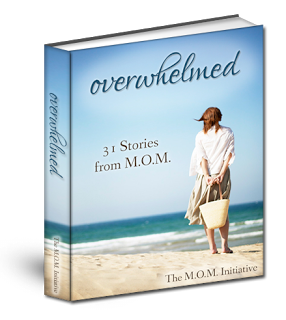 SUBSCRIBE to receive your FREE copy of Overwhelmed today!
AND/OR
SIGN UP to BEGIN a M.O.M. Initiative Mentor Group in your area! You will also receive a FREE copy of Overwhelmed and as a ministry tool, please feel free to make as many copies as you need.
Heather Riggleman is a coffee addict without a recovery plan. She is a Life Styles Reporter for the Kearney Hub Newspaper in Nebraska and is the columnist of "Chasing Perfect." She uses life experiences of being in her Father's hands to write about the messy, the beautiful, and the ordinary.being a mom to 3, and a wife of 17 years.
You can download a free copy of her ebook Let's Talk about Prayer www.heatherriggleman.com.
Latest posts by Heather Riggleman (see all)