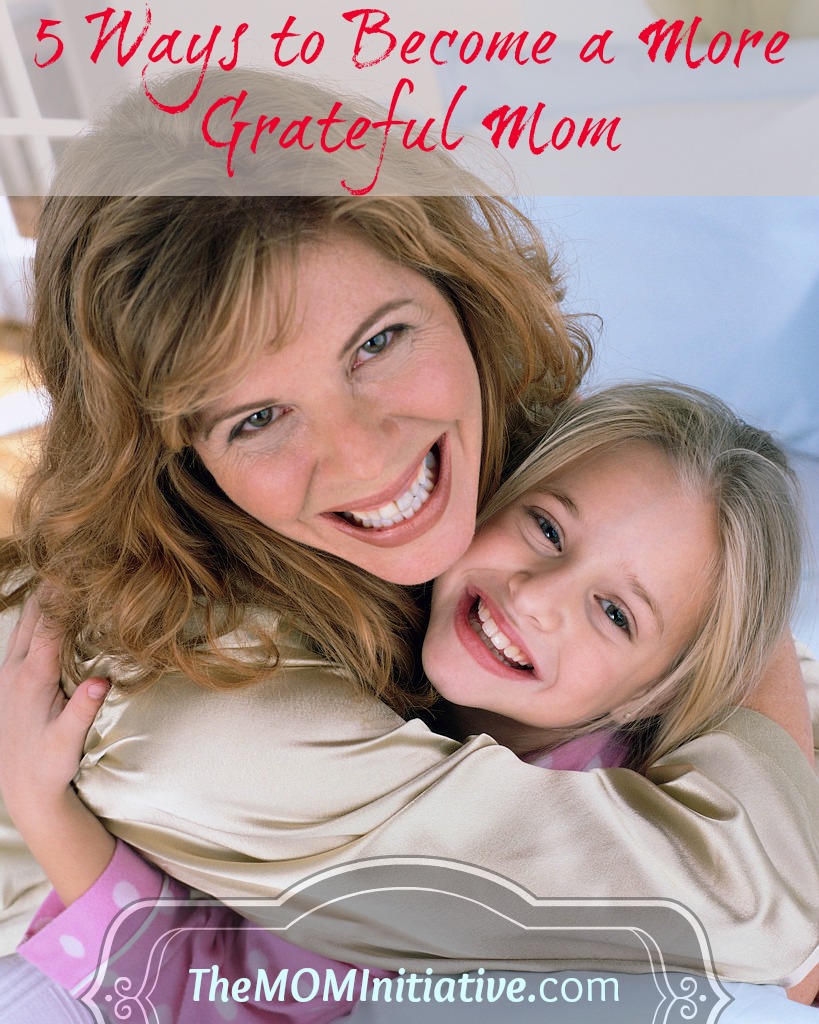 A Psalm for giving thanks. Make a joyful noise to the Lord, all the earth! Serve the Lord with gladness! Come into his presence with singing! Know that the Lord, he is God! It is he who made us, and we are his; we are his people, and the sheep of his pasture. Enter his gates with thanksgiving, and his courts with praise! Give thanks to him; bless his name! For the Lord is good; his steadfast love endures forever, and his faithfulness to all generations. – Psalm 100:1-5
I don't know about you, but those verses make me want to jump up and shout, "Thank you!" They remind me how good and faithful God is, how amazing His love is, and how He never leaves us. When I read verses like this, my heart literally feels like it's overflowing with gratefulness.
I only wish I felt like that all the time.
The truth is, while I'm so grateful for my life and all that God has done, I often get caught up in the busyness of our day-to-day routine and the stress that can come with that. And that's when these feelings of thanksgiving start to take a back seat.
But the good news is, there is grace.
And I've learned that when we stray from being grateful, going back is often as simple as refocusing what we are thinking about.
When we look at life through a lens of thankfulness, somehow, the stress fades, our priorities fall into a peaceful order, and we just feel better. (A thankful heart really is good medicine; studies have even shown that being thankful helps reduce stress hormones. What mom doesn't need that?!)
So if you're like me–wanting to stay thankful no matter what your day holds, here are a few tips that will help. Because a little thanks really does go a long way…
5 ways to become a more grateful mom:
1. Voice your thanks. I love the quote, "Silent gratitude isn't much use to anyone." ~G.B. Stern. Don't assume the people in your life know you are thankful for them. Tell your kids, tell your husband, tell your friends. In thanking, you will be more thankful.
2. Quiet the negative. Don't complain. When you stop talking about the things you're unhappy about, or the things you feel are lacking in your life, you stop thinking about them as much too. And suddenly, your focus shifts to the positive.
3. Turn frustration into gratitude opportunities. When you look at the mess of toys all over the house, take a minute to be thankful that your kids are healthy and can play. When you look at the sink full of dishes, stop and be grateful for the food your family has to eat. Often, being grateful is just a matter of refocusing.
4. Journal your thanks. After you get in the habit of writing down the things you are thankful for, you'll be surprised at how naturally this will come, and how your focus will change. The more I think about all I have to be thankful for, the more I think about all I have to be thankful for! It's a humbling exercise and a beautiful way to capture life.
5.Empty, so you can fill. Take time to de-stress, work through issues, resolve difficult relationships, pray, and heal past hurts. It can be hard to be grateful if you are harboring pain, anger, guilt, or things like that. Gratefulness is a heart issue and if your heart is hurting, it can make feeling thankful difficult.
It also helps to remember we are not alone as moms. Even in bad times, remembering that others are going through what we are going through helps. Sometimes, asking for help or connecting with others who are going through a similar situation is just the thing we need to give us enough encouragement to be able to feel hopeful and thankful again.
A Mom's Prayer: Lord, help me to be more thankful today. Bring to mind all the blessings in my life, and help me not to focus on the stress or challenges that may come my way. When my baby cries, let me be thankful for his voice. When my house is cluttered with toys, let me be thankful that my kids can play. When the laundry never seems to end, let me be thankful for our running water. You are good, you are faithful, you are enduring, you made me and my family, and we are yours. Thank you for all you do for us. I want to sing praises to You, everyday.
Written by Genny Heikka
IF YOU LIKE THIS POST, OR IF IT HAS ENCOURAGED YOU, PLEASE SHARE
JOIN US ON FACEBOOK and TWITTER too!
---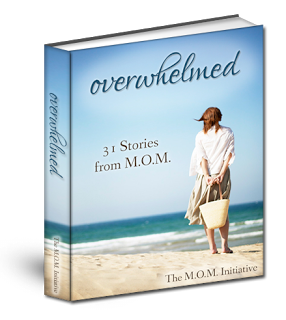 SUBSCRIBE to receive your FREE copy of Overwhelmed today!
AND/OR
SIGN UP to BEGIN a M.O.M. Initiative Mentor Group in your area! You will also receive a FREE copy of Overwhelmed and as a ministry tool, please feel free to make as many copies as you need.