Which of these situations resonate with you?
___ I have too much to do
___ I can't figure out how to achieve "balance" in my life
___ Life's trials feel overwhelming sometimes
___ I wish I felt closer to God
___ I don't understand God
___ I'm in the midst of a conflict with someone I care about
___ I worry about my kids
___ I feel inadequate
___ My husband and I aren't "on the same page"
___ I want to use my time and talents for God's glory
___ We're struggling financially
___ I feel broken
___ I feel guilty about my past
___ I'm having trouble forgiving someone who hurt me
___ My health is not good
___ I want to be used by God
___ I want to make a difference in the world
Kathi Lipp's newest book, Praying God's Word for Your Life, addresses every one of these circumstances…and so many more!
You pray for others–but are you forgetting to pray for yourself?
Many of us find it easy to pray for the concerns and well-being of others. But when it comes to praying for ourselves, we may wonder
Should I pray for my own needs?
Are any prayers too big or too small?
Are my prayers selfish?
Does praying really make a difference?
Praying God's Word for Your Life gives us the direction and Scripture we need to bring purpose and power to our prayers.
In her warm, approachable style, Kathi shares more than one hundred specific prayers for our lives, relationships, worries, mistakes, faith, and more. The simple strategies Kathi reveals will help each of us create a habit of praying with renewed boldness, consistency, and expectation.
Give-Away!
We're giving away a copy of Praying God's Word for Your Life this week. To enter:
1) Leave a comment sharing your own thoughts about and experiences with praying for yourself; and/or
2) Share this blog post via Facebook and leave a comment telling us that you did; and/or
3) Pin this to Pinterest and leave a comment telling us that you did.
Winner will be drawn at random from the comment section on Saturday night, August 24, at 9:00 PM PST.
Kathi Lipp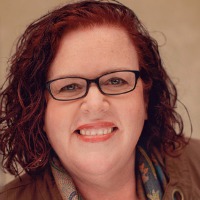 is the author of The Husband Project, The Let's Get Organized Project, 21 Ways to Connect With Your Kids, and other fabulous resources for moms! She is a busy conference and retreat speaker who reaches thousands of women each year. She's been the guest on numerous national radio programs, including Focus on the Family. She and her husband have four children and live in California.
Connect with Kathi on Facebook, at her website, and check out the amazing freebies you can download!