Written by Heather Riggleman, author of Mama Needs a Time Out.
Do you see this? This is what happens when I am not paying attention to my kids or keeping them busy with something…. Yep. That is my son on a trampoline with his big sister's rollerblades.
Take note, the net isn't up yet….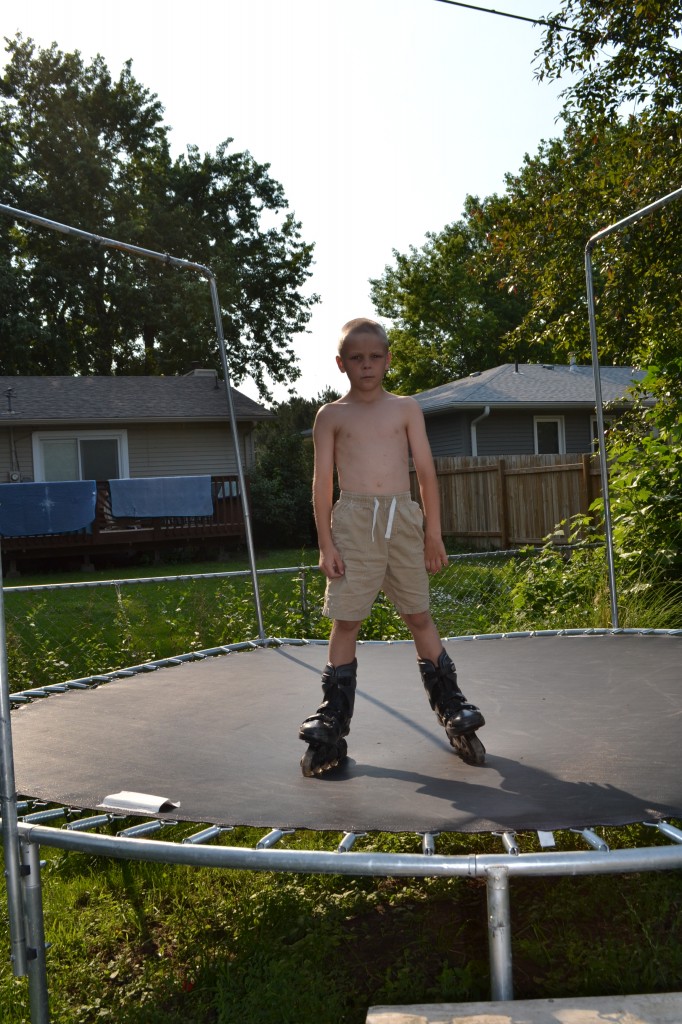 So today's craft is T-Shirt bags. We have tons of old t-shirts laying around and I'm forever looking for a bag to tote library books, toys to grandma's and groceries. Today, the kids get to make bags for the pool and other summer gear! 
Start with a T-shirt of your child's choice. Preferably one with a cool design and lay it flat on the floor.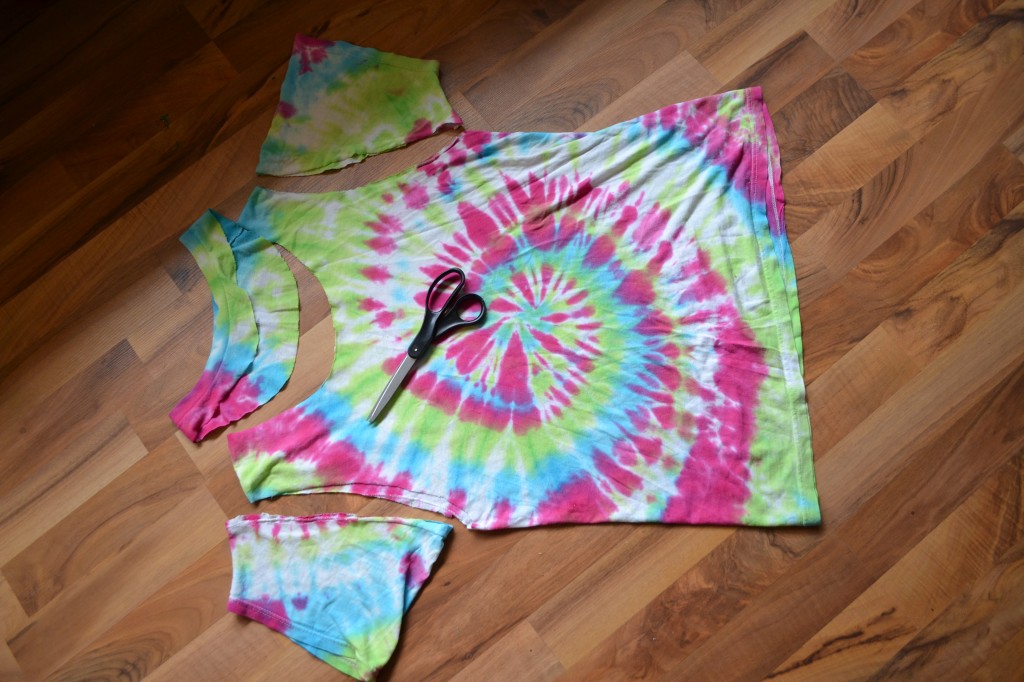 Following the seam on the sleeves and neck, cut them off. If needed to make a larger opening for the top, cut a wider around the seam. You can also create a more stylish look by cutting a square around the neck instead of  a scoop shape.
And if you want to recycle the sleeves, try headbands! Tori loves hers 🙂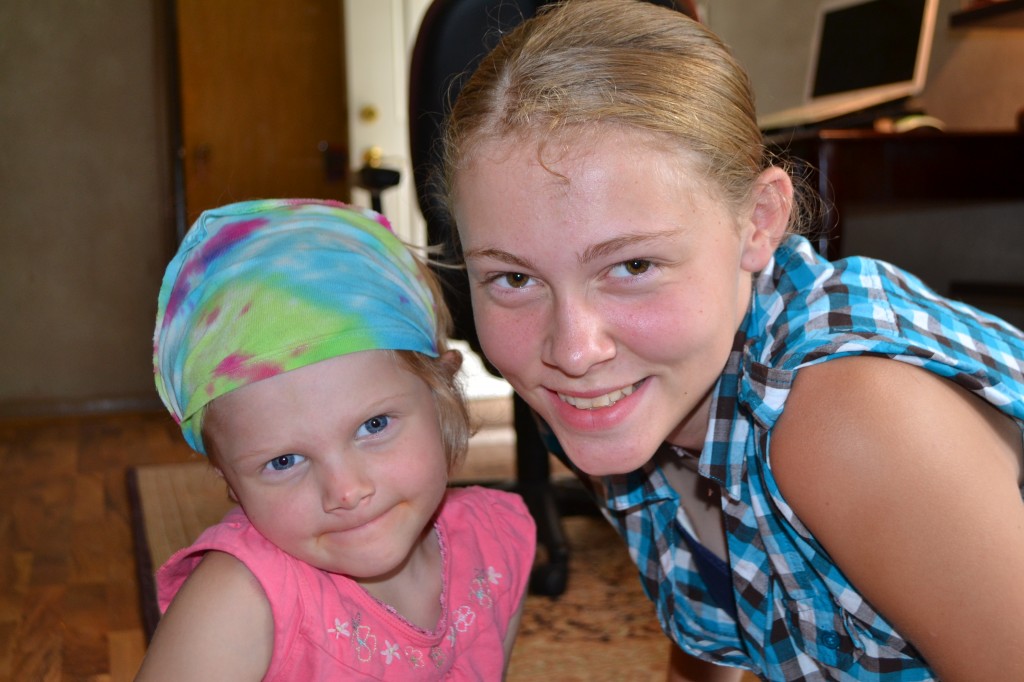 🙂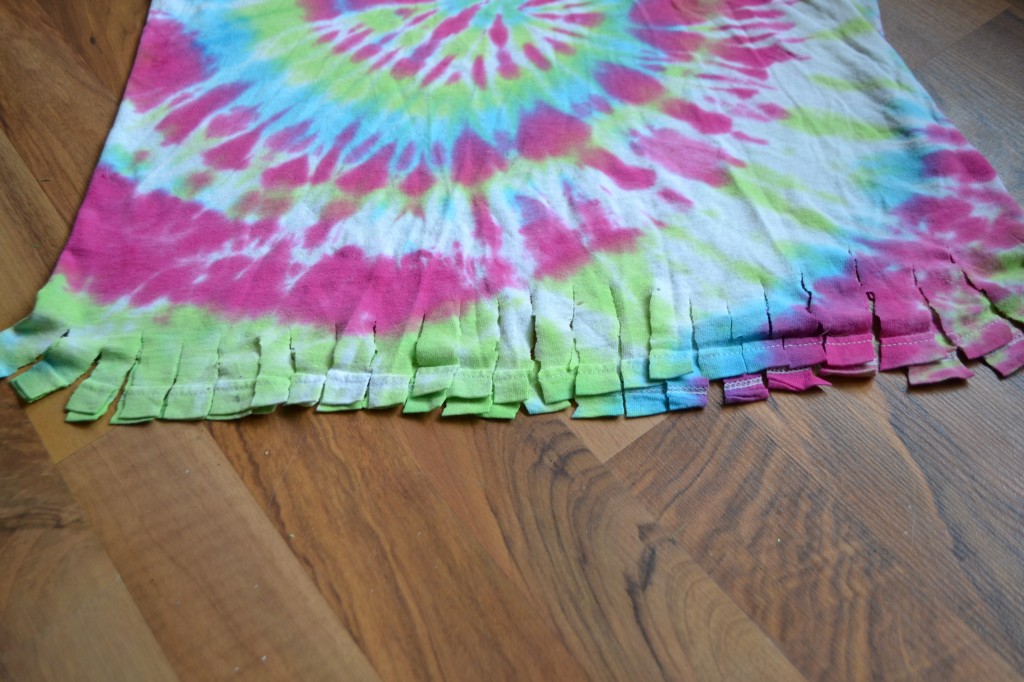 To tie the bottom of the bag, cut stripes about one inch wide along the bottom. Then tie the fringe into knots.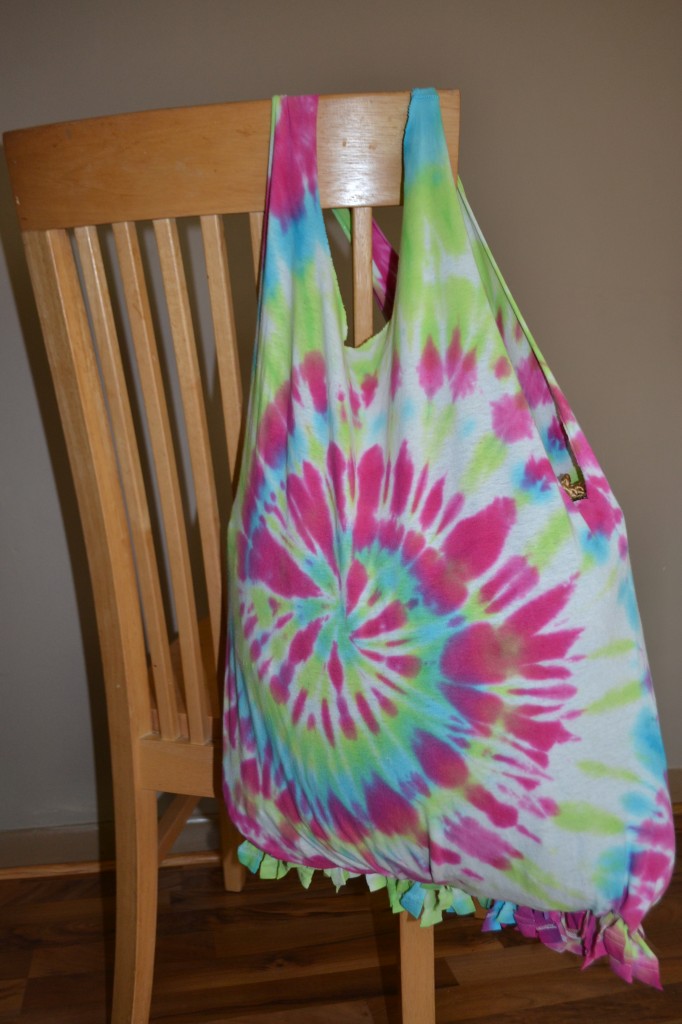 Voila! Stuff your stuff into your finished bag!
Here is a peek at the finished one my son made! And below is the one my daughter made!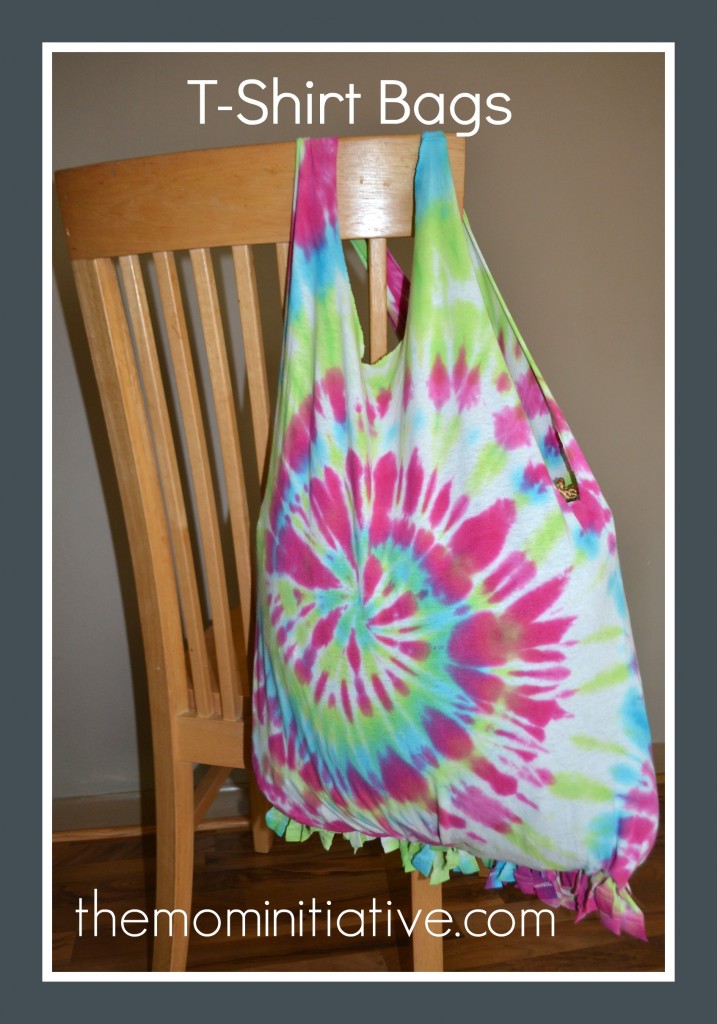 QUESTION: Have you ever made a T-shirt bag? What other things have you made with old T-shirts?
IF YOU LIKE THIS POST, OR IF IT HAS ENCOURAGED YOU, PLEASE SHARE
JOIN US ON FACEBOOK and TWITTER too!
---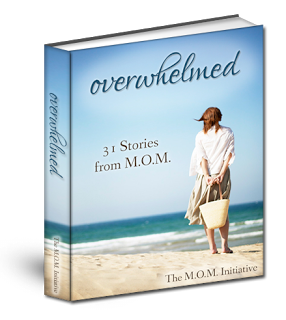 SUBSCRIBE to receive your FREE copy of Overwhelmed today!
AND/OR
SIGN UP to BEGIN a M.O.M. Initiative Mentor Group in your area! You will also receive a FREE copy of Overwhelmed and as a ministry tool, please feel free to make as many copies as you need.
Heather Riggleman is a coffee addict without a recovery plan. She is a Life Styles Reporter for the Kearney Hub Newspaper in Nebraska and is the columnist of "Chasing Perfect." She uses life experiences of being in her Father's hands to write about the messy, the beautiful, and the ordinary.being a mom to 3, and a wife of 17 years.
You can download a free copy of her ebook Let's Talk about Prayer www.heatherriggleman.com.
Latest posts by Heather Riggleman (see all)