by Tricia Goyer
Three Ways You Are A Leader in Everyday Life … and how to be a better one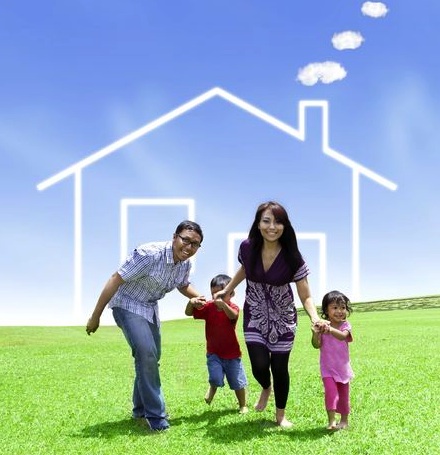 Many people are confused about the term "family leader." As I've blogged about moms being leaders I've had both men and women pipe up, "But wait, the man's supposed to be the leader in the home, right?" Yes, but women are leaders, too, in many ways you may not realize.
1. You are a Leader in Your Role As Spouse.
Yes, friends, I believe in the "S" word … submission. I believe God has called men to be the spiritual head of the home, and the one to care for and provide for his wife and family and lead the family unit. I believe wives come under their headship in willing submission … yet women are leaders too.
Any time you strive to guide the thoughts, behavior or direction of another person we are a leader! Or as John Quincy Adams said, "If your actions inspire others to dream more, learn more, do more and become more, you are a leader."
Go ahead, read that again. Mom, you are a leader! Wife, you are a leader! Your thoughts and attitudes guide your closest relationships. Family leadership can be as intimate as offering words of guidance and encouragement to a discouraged loved one, or it can be as directive as issuing specific instructions on how to drive the family car.
2. You are a Leader in Your Community.
A man or a woman's position as a family leader also extends beyond the four walls of the home. Just think of your roles at your work, at your child's school, and in your neighborhood. Influence can also be exhibited in your roles as church volunteers and community leaders. These are important roles in our every day life, especially since many couples today are often not well-connected with siblings and parents.
Many families are spread out, living far from extended family members. This causes many couples to create their own "family units" with like-minded friends. These are the people they vacation with and spend free time with. Seeking God in roles is important because it's then couples realize they can be a positive influence in their church and community outside of their own home.
3. You are a Leader in Your Extended Family.
Sometimes this is the hardest place to be a leader. We can't choose our relatives, and sometimes the relationships with parents, siblings, aunts, uncle and cousins can be the hardest. Often people are put into "roles" within their family. Yet in your actions and reactions you are showing leadership—whether you like it or not.
In each of these areas … you make an impact!
As a leader you …
Build enduring relationships within the home that can have far-reaching impact beyond the home • Set the basic direction of life values, character development and relational behavior
Involve seasons of personal sacrifice to promote the spiritual and physical well-being of others
Sustain love, loyalty, trust, mercy, forbearance, forgiveness, and sacrifice
Mature and grow
Foster values of love, compassion, trust, commitment, honesty, and grace within its members.
Think your role as a leader doesn't matter? Think again. The #1 way you can be a better leader in each of these areas is to pray.
Today take a few minutes to pray for your role as a leader.
Pray for your leadership in your family.
Pray for your leadership in your church.
Pray for your leadership in your neighborhood.
Pray for your leadership at work and school.
Pray that God will show you how to lead.
Pray you will submit to His leadership in your life.
The impact we can have in the lives of people around us can't be underestimated … and only prayer prepares us for the work ahead!
Your Turn!
How is Jesus your role model as a leader in your marriage, community, and extended family?
Lead Your Family Like Jesus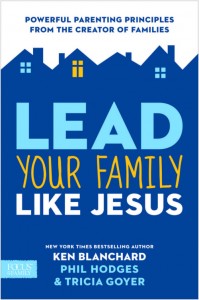 Does your family need a five-star general at the helm? A psychologist? A referee?
Ken Blanchard, best-selling co-author of The One Minute Manager and Lead Like Jesus, points to a better role model: the Son of God. Joined by veteran parents and authors Phil Hodges and Tricia Goyer, renowned business mentor Blanchard shows how every family member benefits when parents take the reins as servant-leaders.
Moms and dads will see themselves in a whole new light—as life-changers who get their example, strength, and joy from following Jesus at home. This user-friendly book's practical principles and personal stories mark the path to a truly Christ-centered family, where integrity, love, grace, self-sacrifice, and forgiveness make all the difference.
The M.O.M. Initiative is giving away a copy of Lead Your Family Like Jesus! Enter via the Rafflecopter below:
---
Now it's time to LINK UP & join the fun, meet new friends & make your message more available to others!
(Oh…and don't forget to grab our button and share the love! )
Cheri Gregory is a Certified Personality Trainer; contributor to multiple books, including Wired That Way and 21 Ways to Connect With Your Kids; and frequent speaker for MOPS groups, women's retreats, parent workshops, and educational conferences. She is also a high school English teacher and graduate student. Cheri has been "wife of my youth" to Daniel (her opposite personality), a pastor, for over a quarter-of-a-century; they have two college-aged kids (who are also opposite personalities). She blogs about expectations, "baditude", and hope at www.CheriGregory.com. Connect with her on Facebook at www.Facebook.com/Cheri.Gregory.Author and Twitter @CheriGregory.
Latest posts by Cheri Gregory (see all)