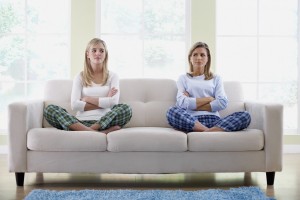 I've stepped away from a few opportunities to write about raising teen and young adult daughters  because I felt that I wouldn't be writing from a position of strength and victory.
There are the privileged few that have the "insider track" on what goes on behind the scenes. The prayers from faithful friends that are being prayed over our every day life.
We deal with heartache, a heart that is still mending, struggles with singleness, anger, indecisiveness,  situations that could be life-threatening.
This is what I want to show you…the realness of a MOM; a Mentor Mom.
You see, it's not always pretty.
Life doesn't have to be perfect to hear from God.
We don't have to have it all together, but what we do need is a willingness to continue to seek God, to fall flat on our faces at His throne and surrender EVERYTHING!
I cannot fix what only God can.
I can't mend my daughter's heart. I can't help my other daughter have a healthy mindset.
But we know that God can…and He is who we rely on to get us through every moment.
The plus to all of this is that I don't have to carry the weight! I wasn't made to carry worry.
"Humble yourselves under the mighty hand of God, that He may exalt you in due time, casting all your care upon Him, for He cares for you." – 1 Peter 5:6-7
I originally thought that things were too broken to be able to share anything at this point, but that's exactly what the devil wants me to believe. No more!
There is no doubt that there are times that we should wait on God's answer or timing before we share some things.
There are special times that we are to share either publicly or privately. Ask God to help you know the difference. 
When there are times that you know that you can help someone else because of what you've overcome, remember that it's biblical to do so.
"Blessed be the God and Father of our Lord Jesus Christ, the Father of mercies and God of all comfort, who comforts us in all our tribulation, that we may be able to comfort those who are in any trouble, with the comfort with which we ourselves are comforted by God…" 2 Corinthians 1:3-4
I pray, dear Mom, that you will take God at His word when He says that He will comfort you through every trial. Jesus said in John 16:33, "These things I have spoken to you, that in Me you may have peace. In the world you will have tribulation; but be of good cheer, I have overcome the world." Let us choose to believe that. God hasn't promised us a trouble free life, but He does offer peace.
Kela Nellum is her Daddy's (Abba) girl. She has a major crush on her husband. She home educates their 6 fantastic kids. It's always lively! She is a coffee (creamer) snob. Enjoying life in South Carolina. Her desire is to strive daily to pursue excellence in every area of life. Kela can be found at her personal blog; Pursuing What Is Excellent at www.kelanellums.com.
Latest posts by Kela Nellums (see all)