A few years ago, during one of my more challenging homeschooling days with my kids, the Lord showed me a scripture verse that has stuck with me.
"Then the Lord looked over all he had made and he saw that it was excellent in every way." Genesis 1:31 
I wondered, does this mean that my kids are excellent?  I have to be honest here, I really had not thought of my kids as excellent.  After all, they were making my day very difficult.  I looked at the scripture again and knew it was true, my kids were excellent.  I just wasn't looking for their excellence; I was focusing on their faults.  I soon realized that seeing my kids as excellent also meant accepting their differences, strengths and weaknesses.  A big part of my frustration during school was that I was not teaching to their learning styles.  I was teaching to my learning style.  I taught them the way I learn and since God gave me such unique children that meant that they didn't all learn the same way, especially not like me.  We were all a mess!  In her book, Cherishing and Challenging your Children, Jodi Capehart said this,
"We are able to cherish our children more when we can embrace these differences and acknowledge our Creator's sovereign purpose in making our child the way he did." 
When I took a step back and saw my kids as God's creation in which he has a specific plan and purpose, I better appreciated their differences.           
            I soon began digging into books written about learning styles to see if I could find the perfect formula to help me teach my children.  The books have become great tools, but I soon realized that there is no perfect formula.  How disappointing!  I did find some helpful suggestions that helped ease some of the frustration.  Here are some suggestions by Cynthia Tobias from her book, The Way They Learn, that I hope will help you know your child's learning style better.
Observe

patterns of behavior.  What excites your child, what frustrates them?

Listen

to the way your child communicates.  Listening carefully can teach you how you need to talk to them.

Experiment

 with what works and what doesn't.  Remember that even if an approach to learning doesn't make sense to you it may work for your children.

Focus

on natural strengths, not weaknesses.  You can't build much on weaknesses, but strengths provide a much better foundation.

Learn

 more about learning styles in general.  Find out what your own style is and how you can relate to your child's learning style.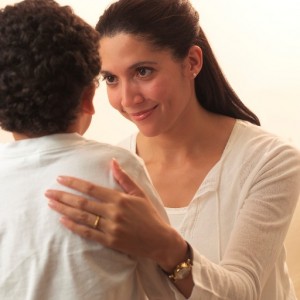 So many times we think our kids either have learning disabilities or they are being trouble makers.  By discovering and teaching to their learning style we are able to resolve much of our own frustration and theirs too.  We discover that there may be no disability or delay at all, only a difference in learning.  Even if a disability is there, knowing their learning style can only bring ease to the learning process.
Our children are excellent in every way, even in those ways that we don't understand at times.  Knowing our child will only strengthen the relationship that we all desire to have.  God knows what your child needs and he has chosen you as their parent for a very important reason.  He knows that you have what you child needs.  The hard part is relying on God for the wisdom we need to supply our children's needs.  Seek him for the answers you need & he will supply.
Cherish your child
                 Know your child
                                 Enjoy your child.
Sources:
Cherishing and Challenging your Children,Jodi Capehart, Copyright 1991.  Page 10
The Way They Learn, Cynthia Ulrich Tobias, Copyright 1994, page 7 & 8
Helpful resources:
Different Children, Different Needs, Charles F. Boyd
Learning Styles test:  http://www.ldpride.net/
By:Dana Bailey
You can find Dana at her new website Joy Moms or on her personal blog, www.danabailey.blogspot.com
---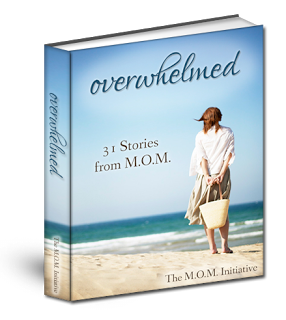 SUBSCRIBE to receive your FREE copy of Overwhelmed today!
AND/OR
SIGN UP to BEGIN a M.O.M. Initiative Mentor Group in your area! You will also receive a FREE copy of Overwhelmed and as a ministry tool, please feel free to make as many copies as you need.