Moms Who Need__________
How would you fill in that blank?
Whatever you put in the blank—a rest, a break, a nap, love, peace, quiet—if you fill it in with "Jesus" and His Word, He will help you with all He knows you need.

We're Moms Who Need The Lord and His Word!
But I am saddened that over 650,000 moms fill in the blank, and fill-up their glasses, with "Wine." Yes, the "Moms Who Need Wine" Facebook page has that many "likes". They also have a website that sells T-shirts, sweatshirts, tote bags, and water bottles with their logo (picture below) and, of course, sell wine by the case.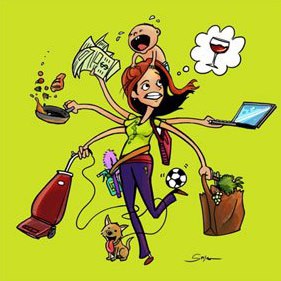 "Moms Who Need Wine" Facebook profile picture and logo
The premise of this group is that they can't get through a day of mothering without drinking.  Does that alarm you as much as it does me? These are moms who are responsible for infants, toddlers, kids, neighbor's kids, your kids, carpools, driving with innocent children in the backseat. No one can dispute that alcohol impairs all your faculties, and yet, these moms laugh and cavort on Facebook about their drinking while mothering like a group of barroom drunks.
Kids Play, Mommies Drink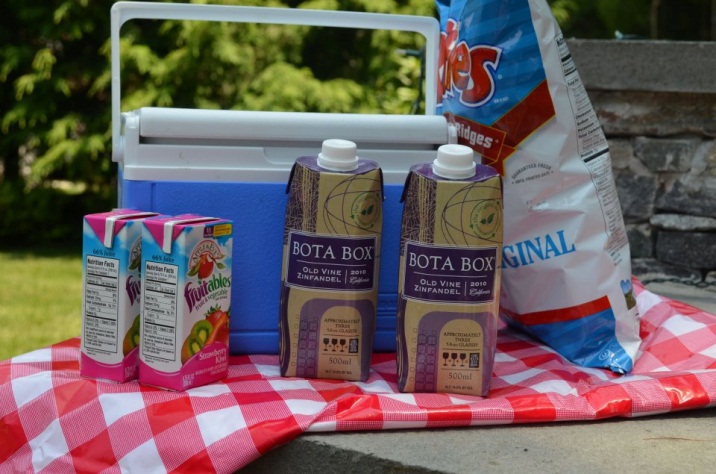 Play date "snacks" from the "Moms Who Need Wine" Facebook
These wine-drinking mommies aren't hanging out in bars…they're changing diapers, vacuuming, cooking, driving carpools, pushing strollers, helping at school, and meeting at play dates to share a bottle of wine, referred to as "mommy juice". Maybe some of them are your friends or neighbors…maybe one is you….
Mommies Beware—You're Being Targeted
"Stay alert! Watch out for your great enemy, the devil. He prowls around like a roaring lion, looking for someone to devour."—1 Peter 5:8 NLT
A Times Magazine article titled "Mother's Liquid Helper. Raising children? Raise a glass!" reported that wineries are marketing directly to moms of young kids. "Chateau Ste. Michelle in Washington has begun a Facebook campaign asking women to customize an equation to sum up what makes them want a glass. ("Me + a glass of wine – juice boxes + quiet time for 15 minutes = My Chateau.") The ads tagline: 'It's where you become you again'—will run in places women go when they're stressed out about taking care of their family, including Food Network Magazine, parents.com, and Rachael Ray's website".
Clos LaChance Winery has a "MommyJuice line, and another winery calls their mommy-targeted wine, "Mommy's Time Out.
When I spoke on this alarming trend at a retreat recently, a young woman came up to me afterwards thanking me for taking on this challenging topic.  She said she was an ER Nurse and had recently seen three young mothers die because of cirrhosis of the liver caused by alcoholism. Stefanie Wilder-Taylor, who championed this mommy-drinking trend with her blog and best sellers Naptime Is the New Happy Hour and Sippy Cups Are Not for Chardonnay, eventually had to admit she had a drinking problem, and quit.
Sobering Topic

I'm not judging whether someone chooses to drink alcohol or not, but I am questioning the when and why.
You've heard of MADD, Moms Against Drunk Driving. At The MOM Initiative, let's be MADP: Moms Against Drunk Parenting.
If you know a mommy who is struggling with the responsibilities and rigors of being a mom, how about giving her a copy of TMI's new book, Overwhelmed, or showing her how to get it free on this TMI website. Then sit down with a cup of tea or coffee and discuss it with her. You'll both feel better in the morning!
"Wine is a mocker and beer a brawler; whoever is led astray by them is not wise." Proverbs 20:21
Janet Thompson is an award winning author, speaker, and founder of Woman to Woman Mentoring. She can be reached at www.womantowomanmentoring.com.

Janet Thompson is a TMI Mentor Mom, an international speaker and an award-winning author of 17 books including: The Team That Jesus Built, Woman to Woman Mentoring Resources, Face-to-Face Bible study series, Dear God, They Say It's Cancer, Dear God, Why Can't I Have a Baby?,Dear God, He's Home!and Praying for Your Prodigal Daughter. Janet is the founder of Woman to Woman Mentoring and About His Work Ministries. Visit Janet at:

womantowomanmentoring.com
www.facebook.com/Janetthompson.authorspeaker
http://www.linkedin.com/in/womantowomanmentoring/
www.pinterest.com/thompsonjanet
https://twitter.com/AHWministries

Latest posts by Janet Thompson (see all)