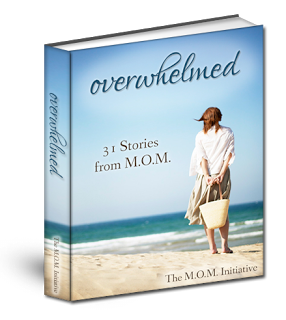 AND THE WINNERS OF YESTERDAY'S GIVEAWAYS ARE….
21 WAYS TO CONNECT WITH YOUR KIDS BY KATHI LIPP ~ Rebecca Smith
RADICAL WELL-BEING—A BIBLICAL GUIDE TO OVERCOMING PAIN, ILLNESS, AND ADDICTIONS BY DR. RITA HANCOCK ~ Darcy
AND…OVERWHELMED  is NOW available for ALL subscribers! BUT YOU CAN ALSO SIGN UP TO START A M.O.M. INITIATIVE MENTOR GROUP IN YOUR AREA. CLICK HERE and let THE MENTORING BEGIN!
~~~~~~~~~~~~~~~~~~~~~~~~~~~~~~~~~~~~~~~~~~~~
TODAY'S GIVEAWAYS ARE…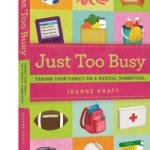 Just Too Busy PLUS the Leader's Guide
Making Money from Home
(LEAVE A COMMENT, SUBSCRIBE OR SHARE ON FACEBOOK OR TWITTER TO ENTER)
~~~~~~~~~~~~~~~~~~~~~~~~~~~~~~~~~~~~~~~~~~~~
TODAY'S INSPIRING POST ABOUT THE POWER OF OUR WORDS by ANGELA MACKEY:
"They sharpen their tongues like swords and aim their words like deadly arrows." Psalm 64:3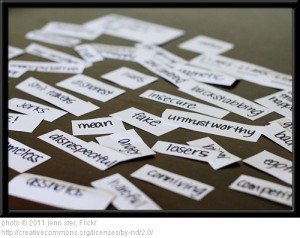 Words can bring life and death. When angry, parents as well as children know which arrows will hit their marks. Words become weapons and leave deep wounds. The war can become a familiar pattern, the way our families communicate. As mothers we must stop the cycle. We cannot engage in the war.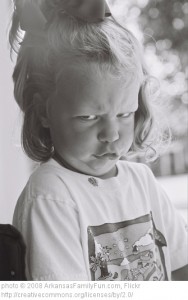 Yet our emotions roll and anger boils under the surface. When faced with a child's unruly emotions it is difficult to not join their angst. One well-aimed arrow draws us into the fray. Suddenly acid spews from our mouths wounding all within hearing.
How do we as moms not engage in the war of words?
Take a deep breath. Not an exasperated sigh rolling our eyes, but a deep breath to calm ourselves down. Often the few seconds we take to breathe deeply gives our minds a chance to catch up with our emotions.
Pray. Often this is a desperate short prayer like, "God help me," or "Jesus I need You." I often whisper this aloud so my children know I am asking God for help before I respond.
Think before we speak. Ask ourselves: Am I treating my child how I would want to be treated? Are my words going to bring life or death? What am I trying to accomplish? Do I need to cool off before I continue this discussion?
Speak in a quieter tone than we want to use. This forces our children to focus their attention in order to hear us. It also helps us remember to keep our tone serious, but as free from frustration and anger as possible.
Be an example to our children of how to handle anger. How we handle frustration or anger will be how our children learn to handle those emotions too.
Ask for forgiveness if we mess-up. When we mess-up – and we all make mistakes – we need to own our mistakes and ask our child to forgive us for our mistake. Then we can discuss whatever needs to be discussed with our child.
Ask our children if they are making wise choices. Asking our children to think about their choices helps them take ownership for their choices. Ask them if they would want to be treated the way they are treating us. Get their brains working so they can act on what they know rather than on what they feel.
As moms we can break the cycle of angry words and deadly arrows flying in our homes.
Father God, help us to make wise choices as moms. May we not react in anger, but speak words of life and love into our children's lives. In Jesus' Name, Amen.
What do you do when your children attempt to draw you into an argument? What tools do you use to prevent engaging in the war of words?

Angela Mackey lives in the Arkansas River Valley with her wonderfully supportive husband and three amazing children. She is passionate about teaching women to renew their minds through God's word so that they may live transformed lives. Angela is a writer, speaker, nurse, and stay-at-home mom who openly shares her struggle with infertility. She loves college basketball (especially the Kansas Jayhawks), reading, writing, and laughing at herself. You can connect with her on her blog

Latest posts by Angela Mackey (see all)