Written by Heather Riggleman
In light of the tragedy of Sandy Hook, every mother in this nation wonders where we can turn to, what can we trust when nothing seems constant? My dear little mama, we can trust God. He keeps his promises. In fact, I felt led to share an excerpt from my book because I think we all need something tangible to fill our hearts today. Blessings to you. May this devotion be the encouragement you need to face today and not question tomorrow.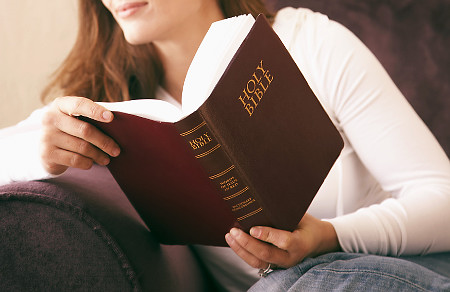 As a mom, I've broken more than my fair share of promises to my children. What hurts the most is even after their initial disappointment, they still believe I'm a hero. This fact always sends me on a guilt trip. Try as I might to never break a promise, I've learned not to say, "I promise." Instead, I say, "I'll try."
Promises are words that create a bond between you and someone else. They imply hope, trust, and completion. They are a way of making someone's heart and soul feel safe. It can be a promise to get the laundry done, a promise to make sure there is gas in the van, a promise to be home on time from work, or a promise to make it to your child's game. All these promises have good intentions, but they are ultimately defective because promises come from mere human beings. Human beings are born flawed. We are known to make mistakes. We stumble and fall, and we break promises. We've been cursed since the fateful fall of Adam and Eve. (That reminds me of the chat I want to have with both of them when I enter the pearly gates.)
There is only one Person who has kept all His promises. Even thousands of years later, the words He has spoken are still coming true. God Almighty made promises throughout the Old and New Testament. From the beginning, God intervened, promising to forgive, protect, provide, and redeem us all through a Savior. His promises apply to every need we have. El Shadday is often translated not only as God of the mountains but also as The All Sufficient One. The Bible is full of His promises. Do you need some examples to teach your children, or do you need a fresh perspective of what He has promised?
His Word promised to send a Savior. He has promised to come back for us. He promised David that his kingdom would be established forever. He promised Noah to never flood the entire earth again. He even promised Elijah and the woman who helped Elijah that He would provide. Here are some other examples that you can look up.
He promises to be with us and sustain us when we are afraid (Genesis 28:15; Deuteronomy 31:8; Psalm 50:15; Luke 21:17-18; James 4:8).

He promises to guide all our decisions. No matter how simple or tough, we can look to the Bible for His answer (Psalm 32:8; John 8:12; Philippians 4:6-7; James 1:5).

He promises to help us through any temptation (1 Corinthians 10:13; 2 Thessalonians 3:3).

He promises to care for us when we are having a bad day, a really bad day (Isaiah 41:10; Mathew 11:28-30).

He promises He has a plan for our future (Jeremiah 29:11).

He promises to forgive and purify a truly repentant heart (2 Corinthians 7:10; 1 John 1:9).

He promises to care for all of our needs (Luke 12:31; John 14:14; 1 John 5:14-15).
My dear little Mama, today I invite you to put your trust in God Almighty. I invite you to speak His name. He is by your side, and it's in His nature to bless and care for the ones He loves.
Very recently, I too felt as though God had abandoned me. I felt alone and isolated. Little did I realize He had orchestrated a series of events to cause me to fully rely on Him. It was His way of showing me life is fleeting and always changing, but He is always there. He never changes, and He is sufficient to care for all my needs.
One Sunday during worship, the congregation was invited to come to the altar. While the music played, I heard Him say, "Come" After a moment of hesitation, I felt drawn to the altar where I sat barefoot on the floor with my palms lifted up as an offering to Him. Moments later, another set of hands were holding mine up in the midst of worshipping God and His precious Son, Jesus.
A flood of promises came as did His presence. He spoke through my dear friend whom I hadn't seen in months who had no idea of my struggles. She told me God had not abandoned me; I was not alone. He is always with me.
He stripped me of my family and friends so I could be refined in this desert period to rely more on Him. I came away from His presence that morning knowing that no matter the struggle or difficulty, He keeps His promises. That, my little mama, is sometimes how the Almighty moves and refreshes us with His presence and promises.
Perhaps you've not felt His presence in a while, and it feels as though you are walking in a desert with no end in sight. During your time in this vast wilderness, remember God has not abandoned you. He is with you, just as He didn't abandon His people when He led them out of Egypt or His Son when He was in the desert for those forty long days. Take time to rest in the shadow of the Almighty and stand on His promises. He will be your strength as you learn to trust in Him in the days and months to come. Rest in His promise for His Word cannot be broken.
Mama's Time-Out
 What Scriptures listed resonate with your heart?
 Take one or two Scriptures listed above and memorize them so they will come to mind when you need them the most. Teach them to your kids at the dinner table, too.
Today's Love Note
Hear my prayer, Lord God Almighty; listen to me, God of Jacob. Look on our shield, O God;
look with favor on your anointed [mamas].
Better is one day in your courts than a thousand elsewhere.
Lord Almighty, blessed is the [mother] who trusts in you.
Psalm 84:8-10, 12
I Call Him By Name
Thank You, El Shadday, for Your words of promise. I praise You even more for Your Word made flesh in Your Son, Jesus. Please reveal Yourself to me and remind me of Your promises as I walk through this desert place. Thank You for Your promises, and help me as I go about my day to demonstrate Your love to my children. Amen.
(Heather Riggleman, Mama Needs A Time Out, (eChristain, Santa Rosa, CA) 2012