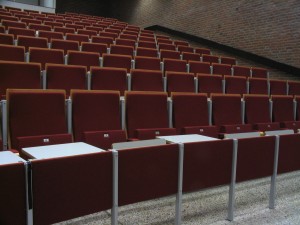 Don't you wish there were Continuing Education credits for motherhood?
Back in college there were classes for just about everything: Music Appreciation, English 1101, Calculus, Religion, you name it and it was there. Unfortunately, I have yet to see a college level class on Motherhood. Sure, there are classes you can take while you are pregnant, and even some awesome mommy and me type classes, but where are the classes for: bandaging up boo-boo's, pre-pubescent anxiety, peer pressure, broken hearts, and helping your child find their identity in Christ.
Instruct the wise and they will be wiser still;
    teach the righteous and they will add to their learning.
Proverbs 9:9 NIV
As moms, we learn from those around us, don't we? I can not count the number of times I would pick up the phone and call my mom, my mother in love, my friends and ask, "how do you…", "how can I…", "does it ever get easier?".
I read as many books as I could get my hands on, but sometimes you have to dive in, head first, with only faith that it will all work out. That's when I wished there were those continuing education credit classes so I could figure out what the next step is for whatever the problem of the day was for the kids.
My boys, are not little kids anymore, they are sixteen and eighteen years old…young men really. Even today, though, I am still learning how to be the mom they need me to be. Yeah sure, I have a general idea, who knows our kids better than we do…but it was not easy to get to this point. Wanting to be the best mom I could be I set out to be, I decided early on that I would be a student of my kids, not in that they were in charge and I did whatever they said, but I would watch them, learn from them and not try to be a "one size fits all" type mom.
I learned quickly that each of my children is uniquely different and needed different things from me. By reading great books on parenting, I put myself in a place where I was constantly learning and growing. One of my favorites was "The Five Love Languages of Children" by Dr. Gary Chapman and Ross Campbell. It opened my eyes to see how each of my children gives and receives love, which opened the door to a better understanding of who they were and how I could be a better mom to them.
My husband and I decided that there were specific things we would pray for over our boys. There wasn't a formal meeting when we decided our purpose as their parents, but over time, through lots of prayer and discussion it became clear to both of us. Our job, as their parents, was to raise good, godly young men who know and fear the Lord, that will lead their families well and be the Spiritual leader that God created them to be.  It is not a one day it just happens type of focus, but through much prayer and dedication to that purpose that builds us as they grow.
Day after day is a new adventure. Just as soon as you think you have some issue figured out there comes another one requiring you to put your knees to the ground and prayers up to heaven. I am sure that we may never have our kids completely figured out, but the great adventure of motherhood is making a difference every day…in the little things as well as the big things. Some days we can stand on the mountaintop and celebrate a good day, then other days we barely crawl out of the mess that we are in with the kids.
Continuing to read great parenting books, websites and talking to other moms who are passionate about being the mom God created them to be is how we grow and learn. Each season has been a journey of discovery…of who I am as a woman of God, as a wife to my husband and even as a mom to my boys. It's a choice I made long ago and I still make every day.
What about you…
Where do you go to grow and learn how to continue your education as a mom? 
What challenges have you had in finding resources where you can meet, connect and be encouraged by other moms?
What are things you wish you could ask another mom who is a little further down the road on her parenting journey?
I am so thankful for the chance to get to know each of you; I cannot wait to hear from you!
Seeking JOY on the Journey,
Stephanie Shott is the founder of The M.O.M. Initiative, a ministry devoted to making mentoring intentionally missional. She is an author and a popular speaker who helps women live full, fearless and faithful lives. To invite Stephanie to speak at your next event, visit her website at www.stephanieshott.com. To find out more about The M.O.M. Initiative or to begin a M.O.M. Mentor Group, visit www.themominitiative.com.
Latest posts by Stephanie Shott (see all)