The winner of Parenting from the Overflow by Teri Lynne Underwood are:
Christine DeSanti and Katy Carris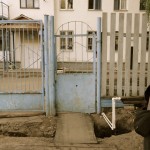 "Child with no promise," was scribbled atop the orphanage file.  Born in Eastern Europe. Unwanted. Abandoned. Downs Syndrome.  Locked unnoticed behind a remote orphanage gate with no hope of release.
Meanwhile, a content family of four was flourishing on the other side of the world.  Their sole desire was to serve the Lord in anyway possible.
Then, El Roi, our mighty God Who Sees, the Father to the fatherless, who places the lonely in families; His mighty plan of redemption began to unfold….
Vashti Walters was scanning through Reece's Rainbow on Facebook when she saw this picture with these words written underneath, "Dillon will be institutionalized soon if he is not adopted. Are you his forever family?"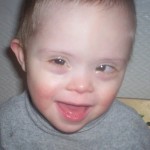 Vashti's heart melted at the thought of this little boy. It was love at first sight.  Her husband and two children were smitten as well. God was calling and the Walters family heeded the call.  This began their 7-month journey to James (his given name).
The body of Christ surrounded the Walter family with donations of time and money.   Prayers of the saints were lifted continually to bring this special boy into the arms of his forever family. God was faithful and James became the first child adopted from Russia with Down Syndrome.
Our Journey to James (YouTube video) - View this precious video of their journey.
"James is here to light up the world…like a bottle rocket!"

"I wish EVERY family could experience the blessings adoption brings."

"A child with no promise is FLOURSHING in a family!"

"Just a moment in eternity. But it is eternal."   -Vashti Walters

"This is the Lord's doing, and it is marvelous in our eyes!" Psalms 118:23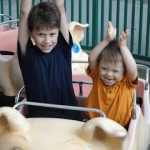 How can you join in God's exciting work to minister to orphans?
There are many families willing to adopt, but unable to because of finances. Consider donating to Reece's Rainbow and be a real part of helping these kids get home. (Great Christmas gift idea!)
Become a local foster parent.
Pray that God will use you and your family to reach the orphans here or around the globe.
Support other foster/adoptive families by giving financially (gas/grocery card) or helping with your time.  A date night for the parents or babysitting for doctor appointments is a great blessing!
Consider starting a support group at your church for families that foster or adopt.
"Truly I say to you, to the extent that you did it to one of these, even the least of them, you did it to Me." Matthew 25:4
Has the Lord led you to adopt? Come share your story and encourage others with your journey!
By Tara Dovenbarger, connect with me on Facebook!
We're linked up with: