Today, we're so excited to have our guest, Teri Lynne Underwood, share about her book Parenting from the Overflow with you sweet moms!  Teri Lynne is a dear friend of The M.O.M. Initiative and her book has now made available in print and on Kindle as well as a PDF. Teri Lynne has a beautiful heart for God and for moms and if you're not familiar with her already, we know you're going to love her as much as we do!
Teri Lynne is giving away 2 PDF copies of her books to two blessed winners that will be announced in tomorrow's post! So, be sure to comment or subscribe to our website to enter to win.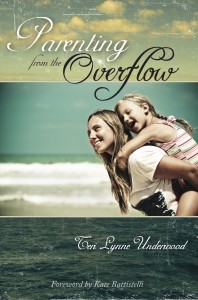 What is Parenting from the Overflow?
This parenting gig is hard work!  The days are long and the nights can be even longer.  Often as moms we find ourselves pulled into the undertow of diaper changes, carpools, and the never-ending laundry pile.  InParenting from the Overflow, I invite you into this truth: we parent best when we remember we are children of our heavenly Father first. 
To be completely honest, this isn't really a book about parenting, it's a book about your heart.  Rather than focusing on tips and techniques, I explore our lives can overflow with qualities such as love, patience, grace, and courage, all rooted in God's work in us, not our efforts or abilities.  Parenting from the Overflow is practical, encouraging, and filled with honest stories from my own journey of learning to lean into God so the overflow of Him pours on to those around me.
Parenting from the Overflow is more than a method or theory, it's a biblically-based framework for living in the abundance God has for each of … and modeling that life for our children.
Designed for the busy mom, each chapter is broken into four sections.  I know how life really works—so I wanted you to be able to sit down and read for 5 minutes and receive encouragement and challenge, even if you can't finish a chapter.  Each chapter concludes with Just for Moms questions for you to slow down and consider how to apply what you have read.  In addition, there are application and reflection questions within each chapter.
Parenting from the Overflow is available on Amazon for your Kindle or in print. You may also purchase PDF or print copies on my website.  Amazon & PDF copies are $5 and the print book is $8.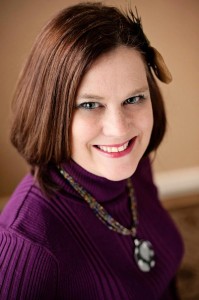 Married to her talented Worship Pastor husband and momma to a beautiful tween girl, Teri Lynne Underwood is living out her own happily ever after. Author of Parenting from the Overflow and Prayers from the Pews, she's amazed at how God consistently uses ordinary people to communicate His extraordinary message.
Teri Lynne is learning a fresh perspective on lifeexploring the way of living big without missing the small. She writes almost daily at her blog and loves playing on Pinterest. She'd love to connect with you on Twitter and Facebook.
Don't forget to comment or subscribe to our website for your chance to win one of the two PDF copies she is giving away of her amazing book, Parenting from the Overflow.