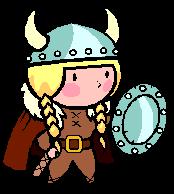 My children begin each homeschool day with Bible study. A lesson earlier this week focused on Joshua 10:6-15. The moral of the kids' lesson was that God can do anything He wants, with or without the help of men, that His power is limitless, and that He is able to do all things. Now, the story was geared toward elementary aged children, and that message is indeed what the story illustrates. However, I, as a more mature Christian, saw something a little startling when I looked deeper into the message.
To recap this passage, in the days of Joshua, five kings of the Amorites joined forces and set an attack on Gibeon. The Gibeonites, though mighty and strong, fell into dire straits and sent pleas for help to Joshua, who was encamped with his forces at Gilgal. Joshua and his army marched through the night to reach Gibeon. Upon arriving, they launched right into assault on the Amorites, defeating many right away and pursuing the remainder some 20 more miles before finally claiming victory.
Accuracy in Genesis gives us some figures to help us see this battle and the ground it covered:
The Israelite army traveled all night from Gilgal to arrive outside of Gibeon for an early morning surprise for its foes, an ascent of around 4,000 feet and a distance of more than 20 miles…After routing the opposing army with a great slaughter outside of Gibeon, they then continued in hot pursuit toward Beth-horon, where the hailstorm started its destruction. They pursued the Canaanite coalition down through the descent of Beth-horon, and then southward across the Valley of Aijalon and finished the job at Azekah/Makkedah, two neighboring villages approximately 20 miles from Gibeon.
So what do I find disturbing? It's just a battle scene, right? Wrong.
In verse 8, "The Lord said to Joshua, 'Do not be afraid of them; I have given them into your hand. Not one of them will be able to withstand you.'" God basically told Joshua, "I've got this." Right? He said this battle is already won; there's no reason to fear. God knew the outcome, but the battle still had to be fought. And that bothers me.
That message means we do still have to go through life's motions. We do have to go the distance. We do have to climb great heights. We do have to feel pain, sorrow, sickness, and yes—even do battle—in order to claim God's victory. That bothers me, because those things are not pleasant. To have to walk through the night only to bust into bloody battle without rest—for an extended day (God made the sun stand still for about a day while war waged on)—to march miles and miles and to muster strength and courage, to wage war and to attack with vigor, knowing the battle's already won, seems a little bit pointless and a whole lot painful.
But here's what makes me smile and carry on: God basically told Joshua, "I've got this." And the moral in my children's story book rings true in my ears. God can do anything He wants. His power is limitless, and He can indeed do all things. He's got it all under control! He knows the outcome before it begins. He directs us along the path. He helps in our time of need. The victory is already won!
When I dread the drudgery of going through life's motions—like washing endless piles of laundry and taxiing kids to activities—or when I suffer the scars of life's battles—like losing loved ones or mending broken hearts—I need "not be afraid of them." I need merely to obey and follow God's instructions. He knows the plans He has for me, plans to prosper me and not to harm me, plans to give me hope and a future (Jeremiah 29:11). He will get me through. He already has.
Jodi Whisenhunt's MAGICAL MOUSE SCHOOLHOUSE: Learn While You Play at Walt Disney World Resort is now available in print and can be purchased at Amazon, Barnes & Noble and  CreateSpace. (Kindle and Nook versions also available!) Come, think outside the textbook and stretch the walls of your home classroom with Walt Disney entertainment!
Monday M.O.M. Initiative Link Up
Every Monday, we want to invite bloggers to link-up any blog posts that will minister to the hearts of women. All you have to do is enter the direct link from your post into the linky tool below!
Please be sure to grab our button on the sidebar and share our link on your blog so that other bloggers can join in too!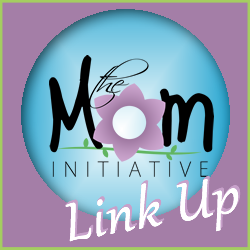 Click Below to LINK UP


Stephanie Shott is the founder of The M.O.M. Initiative, a ministry devoted to making mentoring intentionally missional. She is an author and a popular speaker who helps women live full, fearless and faithful lives. To invite Stephanie to speak at your next event, visit her website at www.stephanieshott.com. To find out more about The M.O.M. Initiative or to begin a M.O.M. Mentor Group, visit www.themominitiative.com.
Latest posts by Stephanie Shott (see all)