Today's Great Giveaways!

Prime Time Together With Kids & More Prime Time Together With Kids by Donna Erickson

A wonderful collection of suggestions for creative family time. It includes chapters on outdoor activities, environmental and recycling projects, and many other fun things to do for a variety of ages. Best of all, the projects use simple and inexpensive materials and are easy and fun to do

The Power of a Praying Wife by Stormie Omartian

Bestselling author Stormie Omartian inspires women to develop a deeper relationship with their husbands by praying for them.The Power of a Praying Wife—now with a fresh new cover design— is packed with practical advice on praying for specific areas of a husband's life including his decision-making, fears, spiritual strength, role as father and leader, and his faith and future. Every woman who desires a closer relationship with her husband will appreciate the life illustrations, select Scripture verses, and the assurances of God's promises and power for their marriage.

And Then I Had Kids (Audio Book – CD) By: Susan Alexander Yates

Enjoy these years, they go by fast," says the older moms to the younger ones. Ludicrous advice! You'd give anything just to live through them. Blending humor and wisdom, Yates-mother of five- offers frazzled moms tips for maintaining a postive self-image, nurturing their marriage, disciplining effectively and shaping a creative Christian home.
HOW TO ENTER: SUBSCRIBE TO WEBSITE, COMMENT ON BLOG, SHARE FB POSTS, TWEET, RETWEET & COMMENT ON BLOG (NEW SUBSCRIBERS WILL RECEIVE OUR NEW BOOK, "FACING OUR FEARS – 31 STORIES FROM M.O.M.")
UNSUNG HEROES OF MOTHERHOOD SERIES
Have you ever met an extraordinary mom?  One that catches your attention, and whose story amazes you?  In this series I'm looking forward to introducing you to a few unique moms.  Each one is just like you and I, but have met unexpected challenges.  Have these challenges strengthened their faith or crushed it? How does God's calling on their lives look different from ours?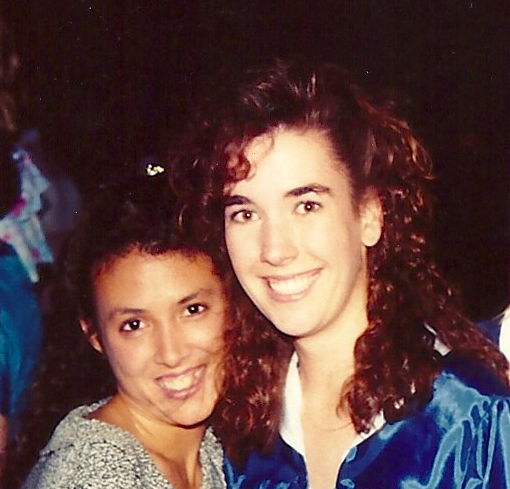 Terra Holcomb Smith and I turned into instant friends back in high school.  We shared the same name (she spelled hers the pretty way, I spelled mine the right way), and I remember always wanting to spend time with her, and looked up to her as my role model.  We had a blast throughout our high school years, and during our college summers we set off to Santa Cruz, California, to work as counselors at Camp Hammer.  While we enjoyed our carefree days at camp I noticed that she walked with a slight limp.
As the years flew by, Terra married a wonderful man named Rick, and soon became pregnant with her daughter.  During this pregnancy she decided to inquire about her limp.  Molly was born and shortly after the doctors delivered her a shocking diagnosis.  Terra had Muscular Dystrophy.
All the muscles slowly waste away with Muscular Dystrophy.  There is no cure.  As the disease  slowly progresses it eats away at each movement, wiping out every muscle in its relentless path.  MD leaves its innocent victim completely paralyzed.
A new wife, a new mom, and now this new, lifelong debilitating disease. Terra's world was changed forever.
The years unmercifully ushered in leg braces, before long a walker, and now a wheelchair.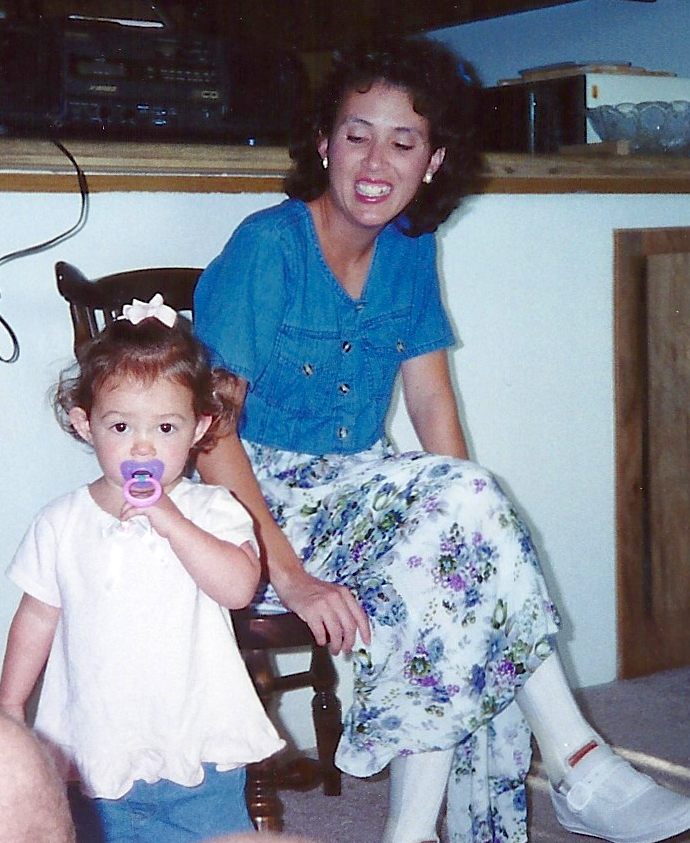 Although Muscular Dystrophy has stolen nearly all Terra's movement, it  has not touched an inch of her amazing ability to parent, squelched  her sweet spirit, or overcome her faith.
Even with all these challenges Terra has been an amazing mom.  Molly is now 17 years old and she is a hardworking, beautiful young woman.  Terra home schooled Molly throughout most of her education, and is now preparing her to go to college.  Molly is a Godly young woman who loves the Lord and will impart a blessing to the next generation.
The fact that this awful disease has not been able to extinguish Terra's sweet spirit continually amazes me.  Terra lives in Wilcox, Arizona, so we spend our time together on the phone.  As she talks about her husband, daughter and daily life her voice is upbeat and cheerful.  Even when she shares with me her latest obstacles (and they are difficult at best), her spirit remains positive, thankful and full of hope.
When I asked Terra how she has endured all these years of hardship, she explained to me

each day is only possible due to her faith in God.

 

Her spirit lives in this world with the ones she dearly loves, and equally deeply longs for the day she will be with the Lord she adores.  This hope for her future helps keep her going.
I also asked Terra if she has a favorite verse.  She remembers God speaking to her while having her devotions out in the Camp Hammer forest.  Through these verses God spoke to her and the words have been a comfort to her ever since.
"Though the fig tree should not blossom

And there be no fruit on the vines,

Though the yield of the olive should fail

And the fields produce no food,

Though the flock should be cut off from the fold

And there be no cattle in the stalls,

Yet I will exult in the LORD,

I will rejoice in the God of my salvation.

The Lord GOD is my strength,

And He has made my feet like hinds' feet,

And makes me walk on my high places." –Habakkuk 3:17-19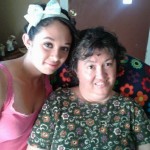 What an exceptional mom, with such an amazing testimony. I'm so thankful that God is her daily strength, and look forward again to walking arm in arm with her through the "high places" in heaven.  Thank you, Terra, for being such an extraordinary mom and woman of God!  What an inspiration you are to the rest of us.
❀Are you an extraordinary mom living life with physical challenges?  What has God taught you through your journey? We would LOVE to hear from you!❀