I never got to wear a real wedding dress. Instead, three weeks after my 18th birthday, I walked down the aisle resembling a big piece of pink cotton candy with a rain coat. I was seven months pregnant with the groom's child. Each step was supposed to be joyful. Instead, I remember vividly how ashamed I was. As I looked at my friends and family dressed in T-shirts and jeans, I remember the wedding of my childhood dreams. I wanted to be wearing a big stark white, ball gown princess dress. My hair up in a knot with ringlets of blond hair cascading down. I wanted my dress to mean something–to know that it symbolized the fact I saved myself for my wedding night. 
The Scarlet Letter: The Guilt & Shame We Weren't Meant to Carry
Instead, my sin, my secret showed for all the world to see. And my dress wasn't white, but a stained color of pink. Five long hard years later, God washed away my sins. Every. One. Of. Them. As I was submerged under the water to be baptized, I remember seeing an image of myself walking before God's throne, dressed in the whitest gown I had ever seen. I stood before God as Jesus pardoned my sins and took me as his bride.
And he does the same for each of us who feel like we carry around scarlet letters.
"Come. Sit down. Let's argue this out."
This is God's Message:
"If your sins are blood-red,
they'll be snow-white.
If they're red like crimson,
they'll be like wool.
If you'll willingly obey,
you'll feast like kings. Isaiah 1:18-19 The Msg
Modern Day Princess Bride
In my book, Mama Needs A Time Out, I talk about the shame I carried for years and how I found God in the trenches of motherhood. I discovered that God is frequently called Ish. Ish means 'husband' in the Hebrew language.
This aspect of God's character is often overlooked except the few of us who love the story about the Woman at The Well or the entire book of Hosea. Many of us are stilling carrying the guilt of our past sins. Things we think are so unforgivable. And that's when we have to choose to stand on God's word as woman, as mothers–and fight the battle of believing who we really are.
One evening as I sat in worship, I heard Jesus' voice tell me that I was his beloved, his bride. Jesus had taken my sins and dressed me in white, I didn't have to carry the guilt or shame of my past anymore and chances are, Jesus is saying the same thing to you.
If we don't begin acting like the brides of Christ, how can we teach our daughters otherwise? In a social media saturated culture, the message to our sweet, innocent girls is the same message I heard that led me down the road of being a teen mom, we are only as beautiful as we are sensual. Our hearts need to reflect the love and titles Christ has for us, as being his "Beloved", "Captivated" and "Bride".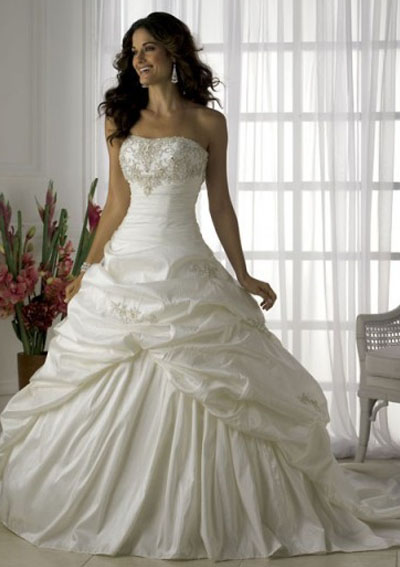 How to Walk the Walk & Talk the Talk
When you are standing in the grocery line, don't avoid the covers. Talk about it with your daughters and address your own mind too. It's hard not to feel like we don't measure up to those covers! But the message is clear, if we don't replace the lies for the truth, we begin looking to belong and loved in all the wrong places.
Ask your daugthers what is real on those covers and what isn't, then replace the image of what she sees with God's truth.
When a movie portrays a sensual woman is an ideal woman, pause the movie and ask your daughter what the truth of the show is.(Even the Disney shows portray younger girls as better, prettier, and sexier and are a great way to discuss who your daughter really is versus the message she hears).
As for you, my beautiful mama, how often do you tell yourself or believe that you are God's captivating masterpiece? Have you let go of your past? Have you replaced the messages in your head with the voice of truth? Take time each day to soak yourself in God's word, even if its just a scripture.
And trust me, you and I do not  need to carry the guilt of our scarlet letters, or of the sin that we believe is so terrible. We are redeemed, wanted, and so loved.
Heather Riggleman is a coffee addict without a recovery plan. She is a Life Styles Reporter for the Kearney Hub Newspaper in Nebraska and is the columnist of "Chasing Perfect." She uses life experiences of being in her Father's hands to write about the messy, the beautiful, and the ordinary.being a mom to 3, and a wife of 17 years.
You can download a free copy of her ebook Let's Talk about Prayer www.heatherriggleman.com.
Latest posts by Heather Riggleman (see all)