September 16, 2014 By Christen Ridley Price 1 Comment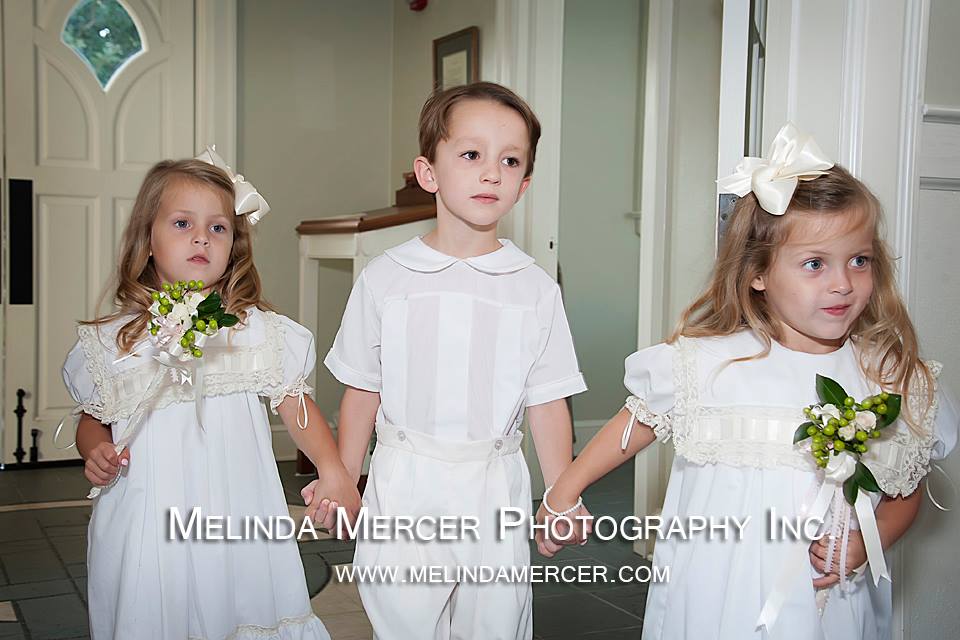 Many people get a chuckle out of the flower girls and ring bearers at weddings. I have been to many weddings where the ring bearer would start saying something silly or the flower girls would dump out all their petals right at the end of the aisle. They always look darling in their nice outfits and they are a sweet reminder of how Jesus loves us. But, if you've ever been the mother of a flower girl or ring bearer, you know how rewarding and difficult it is to have your children in a wedding.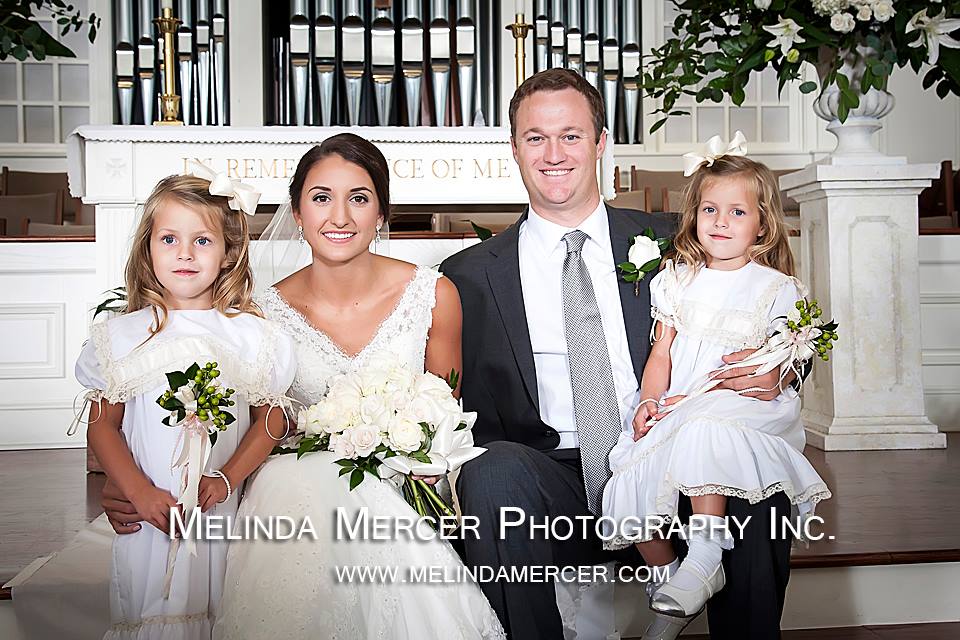 My brother recently got married and our twin girls who are four were flower girls in the wedding. I was so honored that my children got to participate in their wedding but I had some struggles in keeping them obedient and well-behaved before and during the ceremony. It was a learning lesson for me and if we are ever asked to be in a wedding again, I have a better idea on how to parent my children without being stressed out. Here's my advice on keeping the flower girls and ring bearers happy, entertained, and obedient:
1. Pictures – Typically, pictures are taken a few hours before the wedding but the flower girls and ring bearers should come toward the end of the picture taking time. They should be in a few shots with the whole wedding party and with the bride and groom. There is no reason for them to be there the whole time, they just get restless and need more things to keep them entertained. They also need an afternoon nap/quiet time so they are not whiny during the rest of the wedding.
2. Food - Pack your child's favorite snacks and juice. Even if your child is older, pack a bib for them to wear over their outfit in case of spills. Some great pre-wedding foods for children are the go-squeeze applesauce, Cheeze-Its, grapes, and granola bars. Be careful that the juice straw doesn't overflow and spill on their dress when they take their first sip.
3. Activities – I have one child that loves to color and draw. A dilemma that we had at the wedding was every pew had a pencil in it for attendance and all the rooms had pens and white board markers all around. I couldn't put them all away fast enough. Bring her own set of crayons and coloring book or even better, one of those magnetic boards so there is no potential for mess. My other child loves to play games on the iPad. Don't worry about the amount of screen time on the day of the wedding…if the iPad keeps her quiet and entertained, use it!
4. Game Plan for the Wedding Ceremony – I sat in the back with the girls to keep them quiet as the wedding party walked down the aisle. Once it was time for them to go, I passed them off to the wedding director and the maid of honor – much like giving them to their teacher at school – and slipped away. They didn't have a chance to cling to me or get scared and not go. But, when they saw me on the first row, they immediately came and sat with me. It was difficult to keep them quiet while also wanting to watch the ceremony. I would suggest having small board books or their favorite stuffed animal on the pew to help preoccupy them during the wedding.
5. Have help! – My in-laws came to the wedding and they were a tremendous help. They took the girls to the pictures on time so I could finish getting ready, they held my baby boy during the wedding, and they took the kids home from the reception so we could stay later. If you don't have family that can help, it is worth it to hire a babysitter or ask a friend to help. You want to enjoy the day and celebrate your loved ones and sometimes that is difficult when you don't have help with the kids.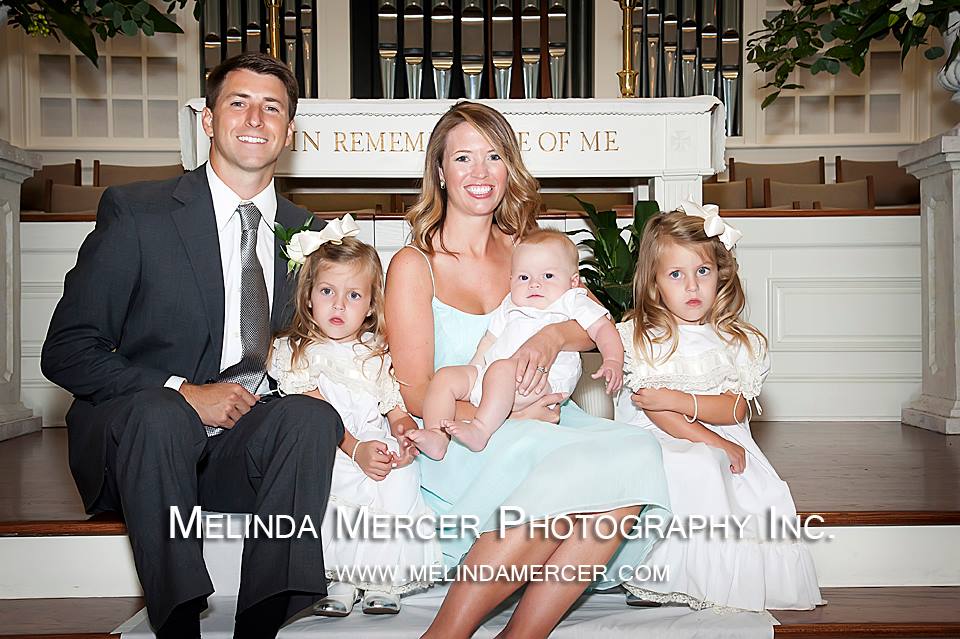 Being a flower girl or ring bearer is exciting and scary for your little one. I hope this advice can better equip you as a mom to help your child enjoy this special moment in their lives.
Question: Do you have any funny stories from your child being in a wedding? What advice do you have for moms of flower girls and ring bearers?