September 1, 2014 By Amanda Carroll Leave a Comment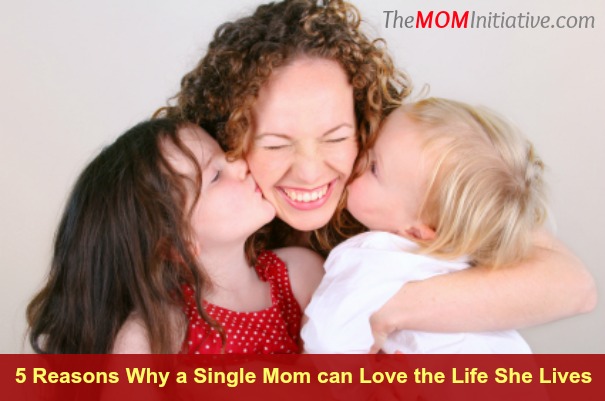 Even if your life did not turn out the way you planned, it's the way it is, so choose to make the best out of it. Today, you can decide to LOVE the life you live.
Have you ever met anyone whose life went exactly according to his or her plan? I haven't. If you do meet this person, I'd be curious to know if they were bored. I am convinced it's the adventure that gives us meaning. It's the mistakes that become our mission.
"Life is pure adventure, the sooner we realize that we are able to treat life as art."
-Maya Angelou.
Let's make some beautiful artwork my fellow super hero single mamas. It's no secret that being a single mother is one of the toughest gigs on earth. Parenting alone is not for sissies! So let's not be sissies! It's time to get your brave on girl!
There are some great struggles with being a single mom. But you and me, this tribe of readers, courageous super heroes that we are, we don't have to let those struggles define us, we will overcome, together.
There is no reason that you should feel less than. There is every reason you should hold your head up high. It does not matter how you arrived at this place. If you are a single mom by divorce, by choice, widowed, or never married; this is a place where you will feel encouraged and be equipped to be a super hero single mama. There is no judgment here. Our loving Father does not judge us, so let's not judge each other.
We will do this together. Are you in? This list is purely a way to reframe this single mom life. This is not to bash, condone, or glamorize Single Motherhood. This is just finding the silver lining. Cool?
5 reasons why a Super Hero Single Mama can chose to love the life she lives.
1. You are a Mom
This is a blessing we have to realize that is not given to every woman. As heartbreaking as it is to raise children without a father, you have children. They are a gift. Raising them is not just something that you have to do; it's something you GET to do. Have fun girl. Go on adventures. Have water gun fights. Go camping in your backyard. Stay up late and listen to their dreams…
2. You get the whole closet. Plenty of room for shoes!
Yes, I'm sure you would LOVE right now to be sharing a home with a loving and supportive man, but let's just be honest, it's so nice to display all your fall boots in your closet without overcrowding. It's the little things. Every morning when you go to your closet to pick out what to wear, smile a little that you don't have to share. This will most likely not last forever. :-) Oh Lord, we all hope and pray it doesn't. Until then, rock the boots!
3. You're the boss

You decide.
You are acting as head of household. Yes, it may not be comfortable for you quite yet. Yes, this may be the last thing in the world that you wanted and are unsure if you were designed to occupy this position, and you can't wait to NOT have to anymore. But, You are in it now. So, spin this job description into something beautiful. You don't have to ask anyone for permission to go out with some girlfriends on a Friday! You decide what fun weekend activity the family will do. Dinner? Why not pancakes? Who's going to judge! The kids will LOVE it. Throw some chocolate chips in there for heaven's sakes! Hey, you might even decide to save up and buy a home! It's up to you girl. Create a life you love.
4. You are their everything
You wanted to be adored, loved, doted on, and basically treated like Cinderella by the father of your children. That ship has sailed. Last time I checked fairy tales, were just that tales, not fact. Girl, let's reframe that Cinderella complex. Guess who thinks you hung the moon? You could do no wrong, and jump for joy when you are reunited after a visitation with Dad, those amazing kids. You are their EVERYTHING! You are better than Cinderella; you're the Queen!
5. You have a second chance
You are not ruined. Even if things in your marriage or relationship went down in flames and it's still smoldering, this is your chance to do it differently the next time around. I believe this is God's specialty. He is a God of second chances. Wait. Be patient. Heal. Please, surround yourself with your girlfriends instead of jumping into another drama boy. Cling to God's promise to restore to you what was lost, twice as good as it was before. You, could, you just might, you will fall in love again…
"Because you got a double dose of trouble and more than your share of contempt, Your inheritance in the land will be doubled and your joy go on forever." -Isaiah 61:7
How can you reframe this heartbreak and choose to Love the Life You Live? What would you add to this list?